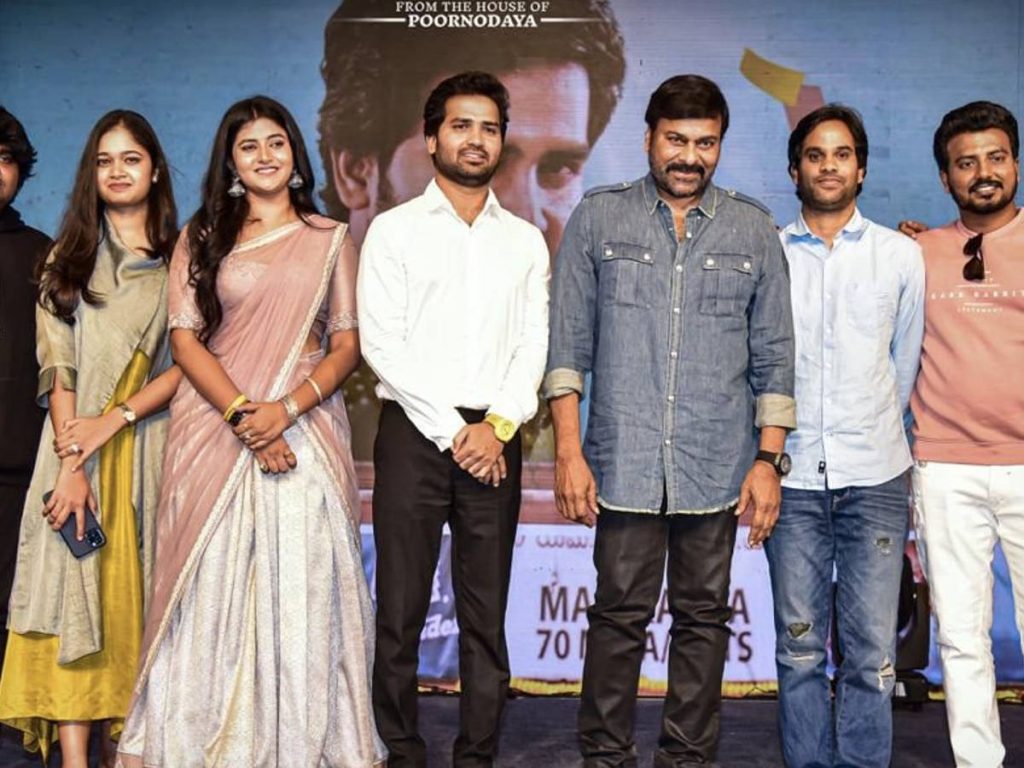 Megastar Chiranjeevi said the responsibility lies on the filmmakers in coming up with the right content to gain the confidence of the audiences. Listing out the three movies that made big money at the box office this month, Chiranjeevi dismissed the theories that people are not showing interest to watch the films in theaters.
"Despite getting habituated to watching films on OTT, the audiences are coming to the theaters provided if the right content is offered. Bimbisara, Sita Ramam and Karthikeya 2 became big hits. I, too, liked them. Cinema theories have not changed. All we have to do is come up with the right content," Chiranjeevi said.
He spoke at the pre-release event of 'First Day First Show, a small film that releases this Friday.
"If we don't focus on the script and content, people don't show interest. The film get rejected on the second day of the release itself. I am one of the victims of this trend recently (he was referring to Acharya's debacle)," he added.