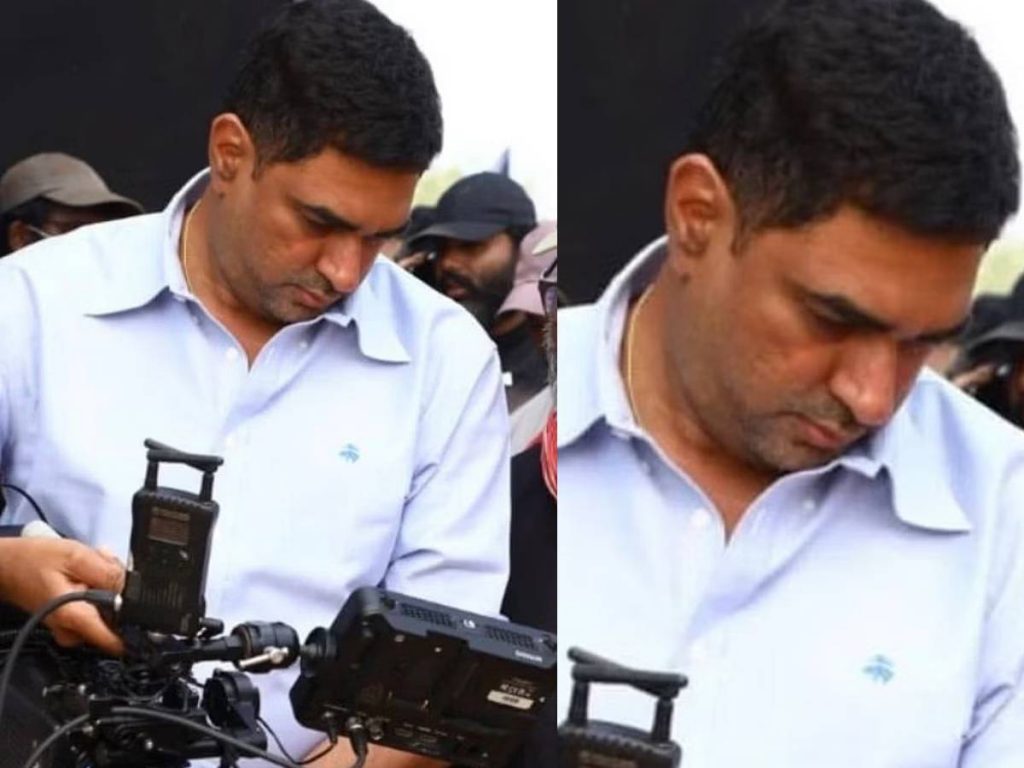 Krish, who is currently filming 'Hari Hara Veera Mallu' with Pawan Kalyan, surprised everyone when he appeared in a completely different avatar. He was always spotted with his receding hair line, as far as we recall.
He was now sporting a thick hairdo. The cast of 'Hari Hara Veera Mallu' recently released new set photos. Krish has a full head of hair. There is no indication of baldness.
According to our sources, Krish wanted to experiment with his appearance. As a result, he chose a fashionable wig to conceal his thin hair. He commissioned his stylist to create this wig.
We must say that this new hairstyle suits him well, and the new avatar has given him a more fashionable appearance.
Celebrities frequently experiment with their hairstyles. Writers and directors such as Siva Koratala, Maruthi, and Kona Venkat have followed suit.