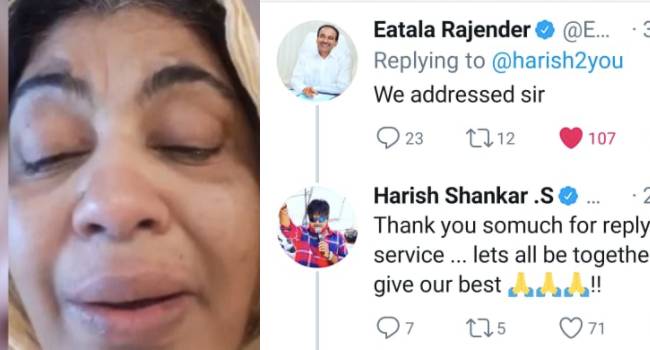 Director Harish Shankar has been actively responding to all things related to COVID19 on social media. The director who is known for helping people tagged a viral video of a woman doctor's appeal to Etela Rajender, Minister for Health, Telangana state.
The doctor named Sultana, who is an assistant civil surgeon at Fever hospital in Hyderabad, alleged that a private hospital charged her Rs 1.15 lakh for a one-day treatment of Covid19. She recorded a selfie video urging the government to intervene as the hospital authorities detained her for not paying the bill.
The video went viral and Harish Shankar tagged the video to the Minister. The minister quickly responded and said the issue has been addressed. Harish Shankar thanked the minister.