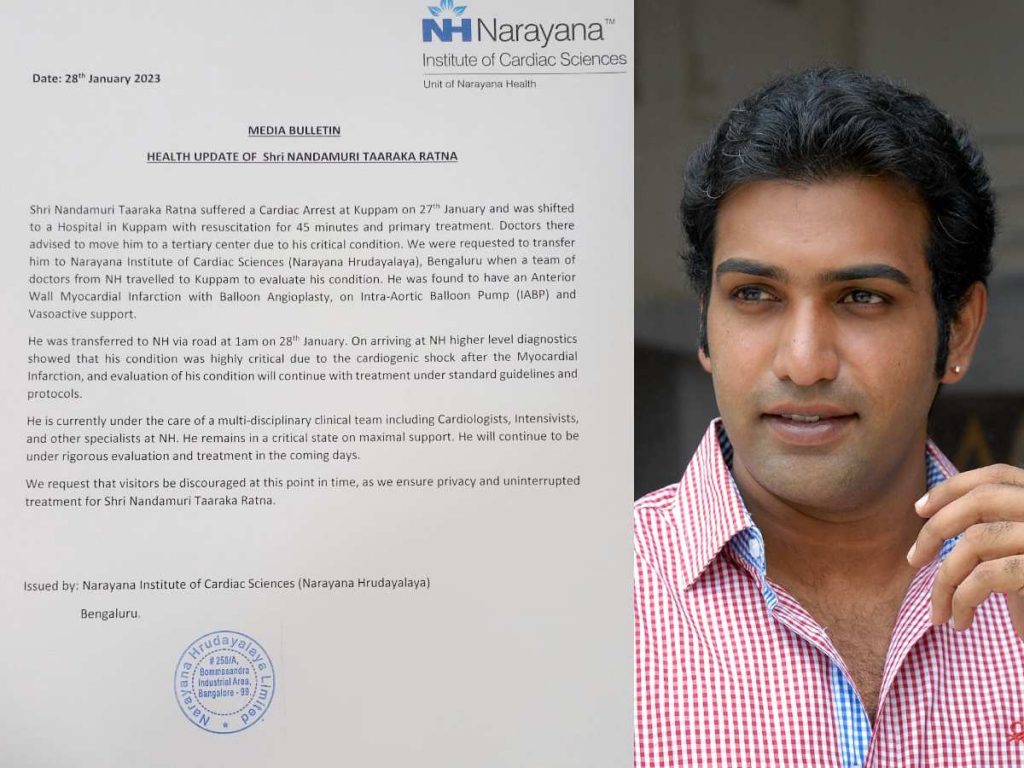 On Friday (Jan. 27), actor Taraka Ratna had a cardiac arrest in Kuppam and was taken to the Narayana Hridalaya hospital in Bengaluru for treatment. It was midnight when he was transferred from Kuppam to a hospital in Bengaluru.
He is currently in a critical condition, and the hospital has issued a health bulletin to that effect.
"His condition was highly critical due to the cardiogenic shock after the Myocardial Infarction and evaluation of his condition will continue with treatment under standard guidelines and protocols," the doctors said.
Taraka Ratna is currently under the care of a team of medical professionals.
"He is currently under the care of a multi-disciplinary clinical team including Cardiologists, Intensivists, and other specialists at NH. He remains in a critical state on maximal support. He will continue to be 'under rigorous evaluation and treatment in the coming days," the bulletin read.