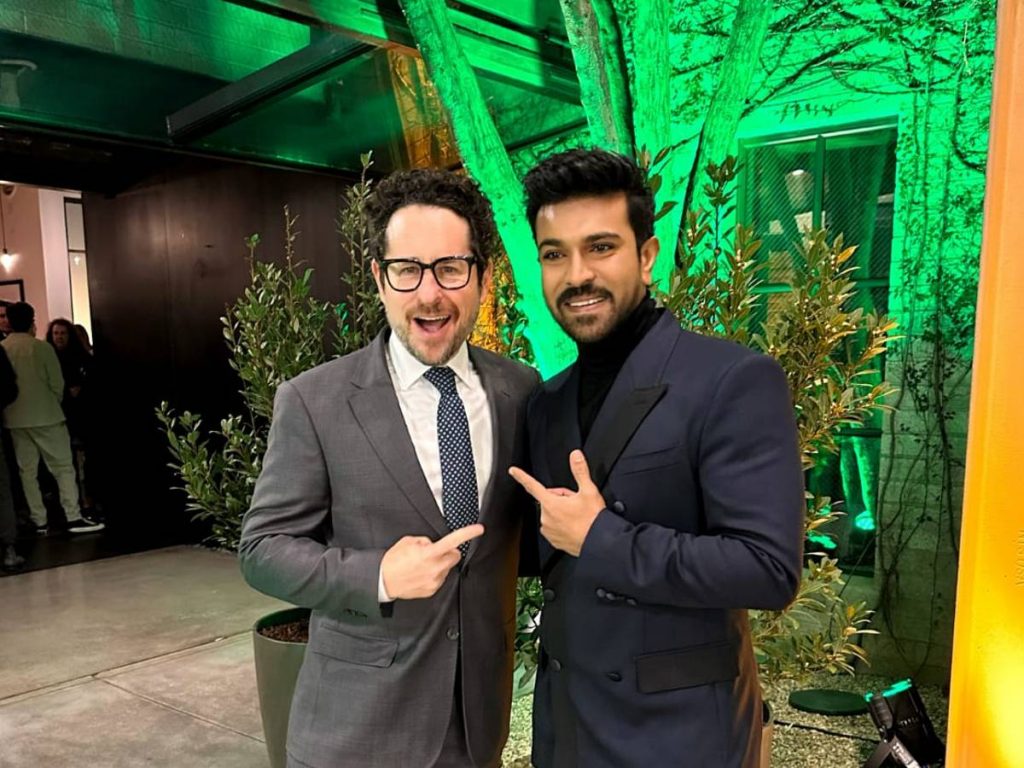 J.J. Abrams, best known for "Star Wars: The Force Awakens," is one of Hollywood's most powerful directors. He has a huge craze. The renowned filmmaker had now met Ram Charan. He invited Charan to one of his parties and posed for photos with him.
"Had the privilege of meeting JJ Abrams today. Thank you sir for inviting me this evening. I'm a big fan of your work," Ram Charan wrote sharing the pictures.
"Mission: Impossible III," "Star Trek Into Darkness," and "Star Wars: The Rise of Skywalker" were also directed by Abrams.
Ram Charan has piqued the interest of Hollywood filmmakers and the American media. His performance in "RRR" was adored by them.
Ram Charan also said he is looking forward to collaborate with Hollywood filmmakers.