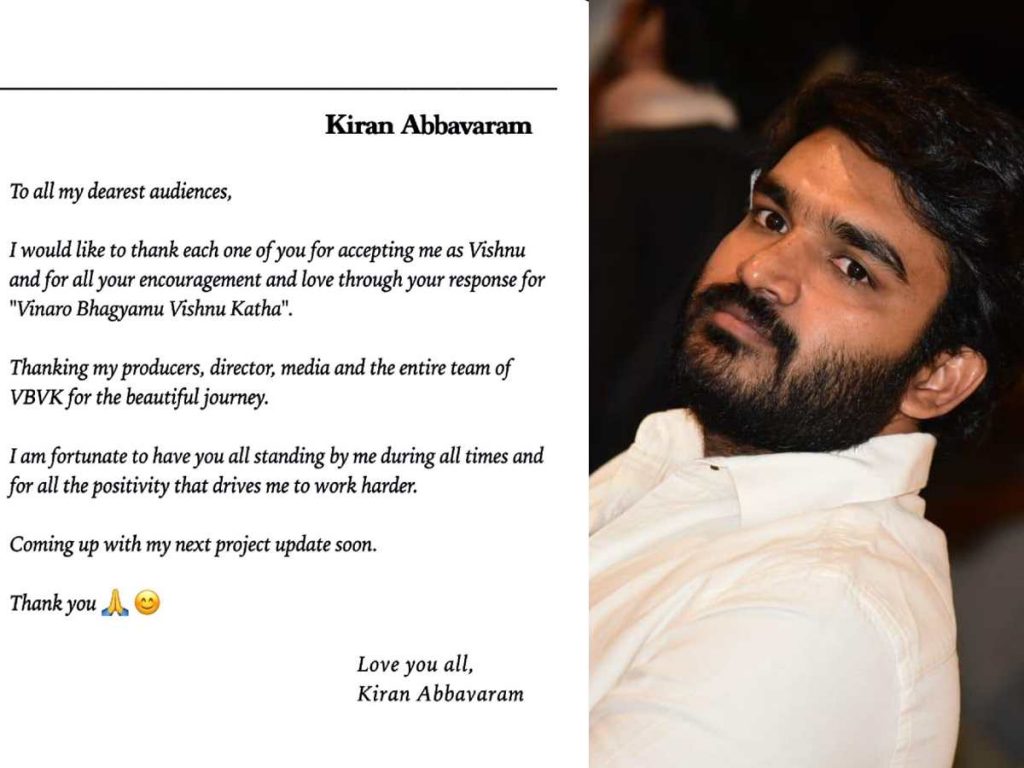 After a string of flops, actor Kiran Abbavaram found solace. "Vinaro Bhagyamu Vishnu Katha" gave him some breathing room. The film did decent business at the box office.
He expects his next films to be box office smashes.
He thanked the audience in a letter. "I would like to thank each one of you for accepting me as Vishnu and for all your encouragement and love through your response for "Vinaro Bhagyamu Vishnu Katha". I am fortunate to have you all standing by me during all times and for all the positivity that drives me to work harder," he wrote.
Kiran Abbavaram also promises to provide some interesting career updates shortly.