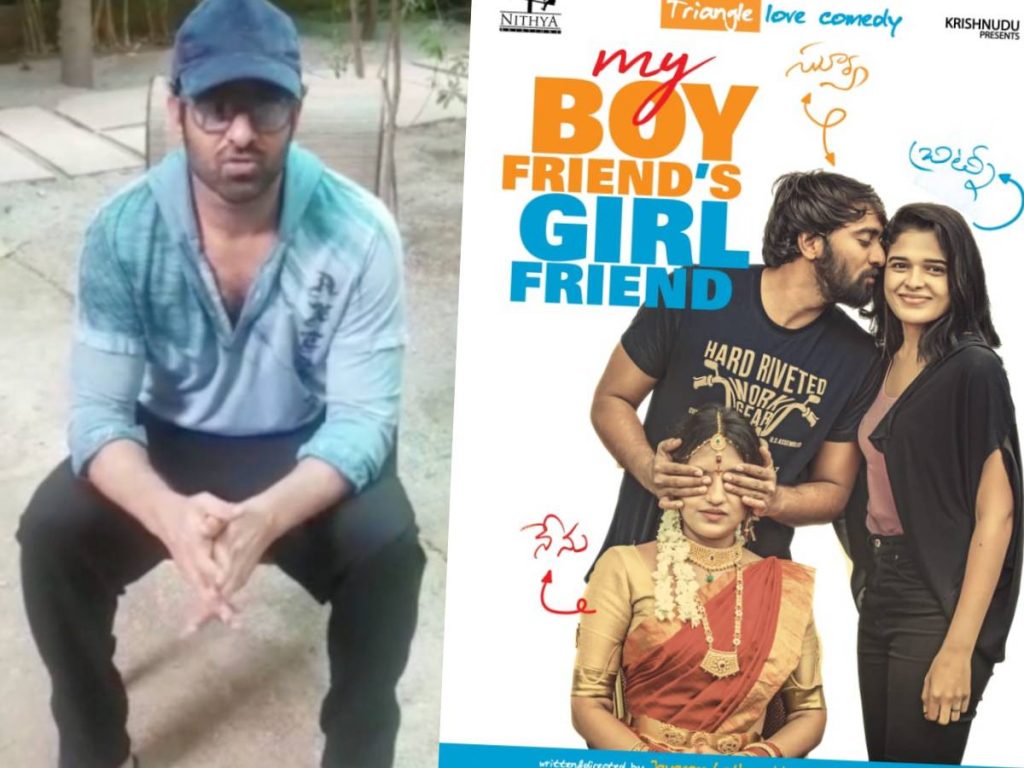 Actor Krishunudu, better known as a hero of 'Vinayakudu', has turned producer. He is presenting a film titled 'My Boyfriend's Girlfriend' featuring newcomers Siva Kumar, Harshitha Chowdhary, and Varshita Reddy as the lead actors.
He named the banner on his daughter Nithya. Prabhas who is a good friend to Krishunudu launched the banner's logo and the film's first look poster. "The film will soon stream in a web app. All the best to Krishnudu, all the best to your future projects," Prabhas wished.
The film is directed by debutant Jayaram Lothugadda. It is a triangle love story.