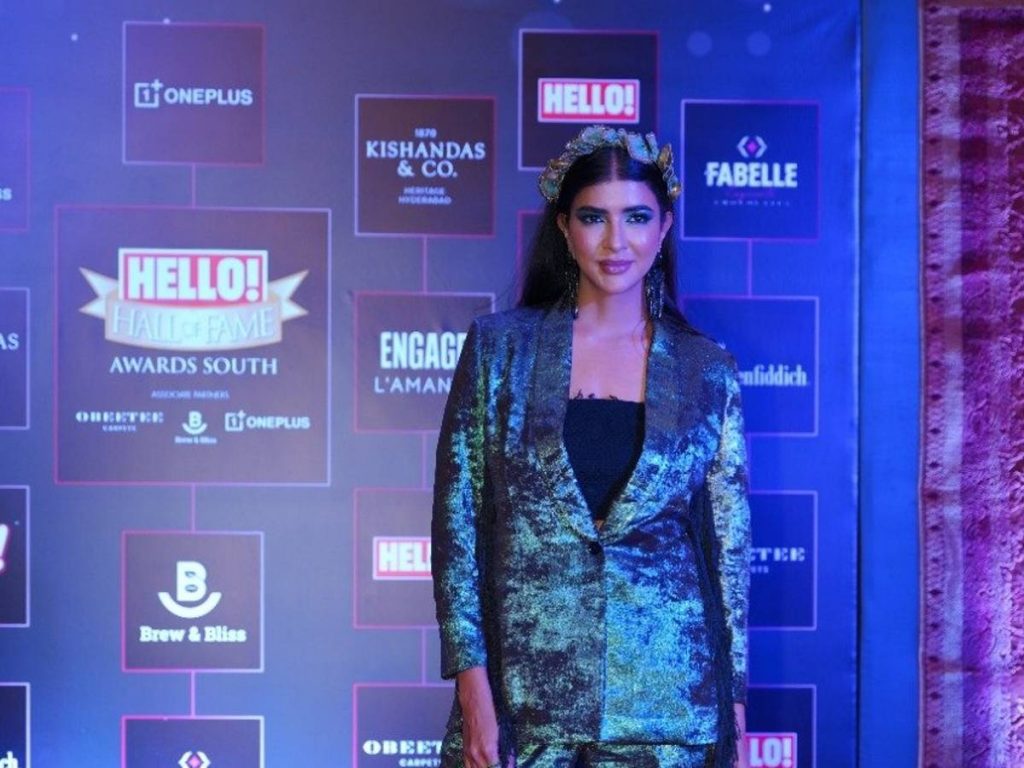 Lakshmi Manchu is trying out new roles and fashion styles. Her recent role in the Malayalam film "Monster" drew the attention of moviegoers.
Lakshmi was named 'Best Versatile Actor' at the HELLO! Hall of Fame Awards-South 2023.
Lakshmi, dressed to impress in a black tube top and pants made of futuristic Holographic fabric, walked off stage confidently after delivering an emotional speech in which she thanked her family and friends.
"It was truly humbling and exciting at the same time to receive this award in front of my friends and family. It was super special for me to receive this award from Shalu Bhupal, who I have literally known since my school days. Most importantly I have to thank Mohanlal Sir and the entire crew of Monster who helped me push the envelope", Lakshmi signed off.