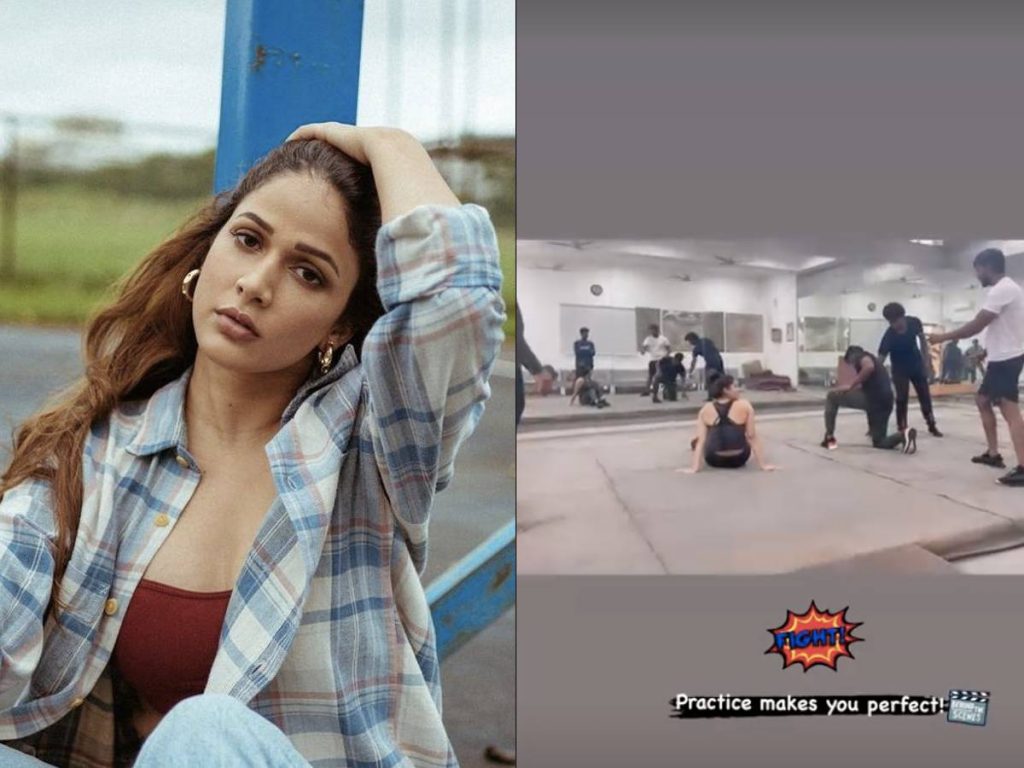 That Lavanya Tripathi is a fitness enthusiast needs no special mention. She loves to be physically agile and goes to extra lengths to maintain her fitness regime. Now, she has taken to kickboxing. She is getting trained in them.
In her latest Instagram stories, the actress gives us a glimpse of how hard she trains. In the video, she's seen indulging in fight training and boxing.
She is getting trained in fights to do action stunts effortlessly. She is reportedly getting roles with substance. She is no longer playing a damsel in distress.
Lavanya Tripathi also recently dismissed rumors about her personal life. She has a focussed approach to her work. She last appeared in 'Happy Birthday', a surreal comedy.