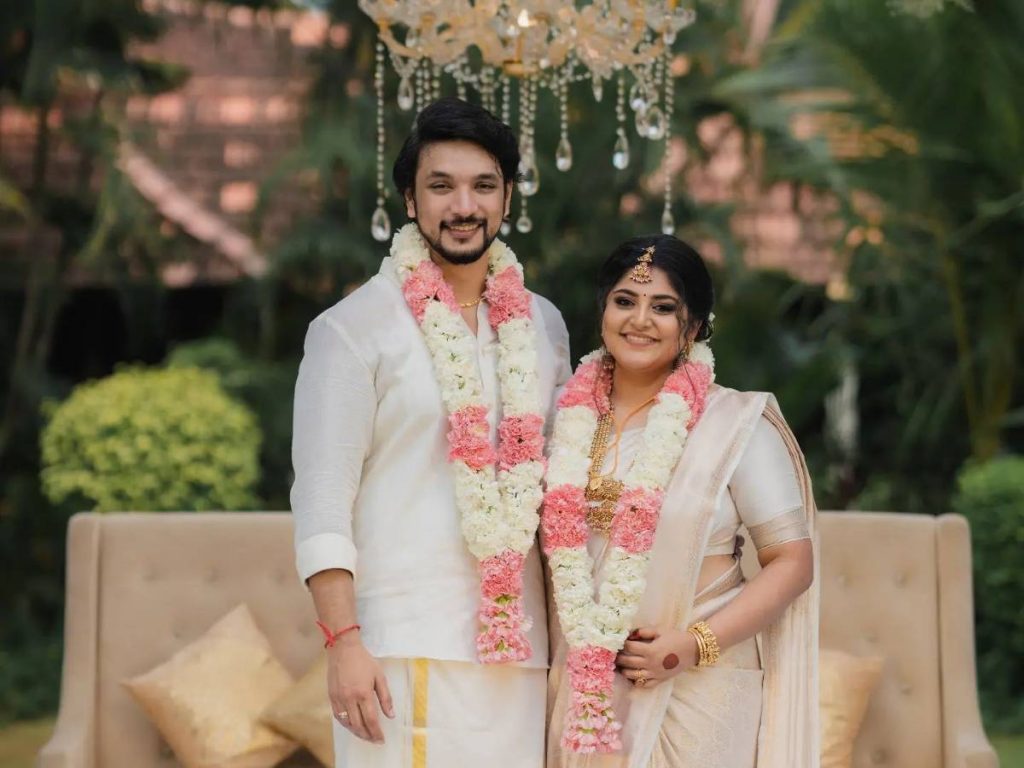 Actress Manjima Mohan and actor Gautham Karthik married today, just days after they made their relationship public. They tied the knot in front of their families. The wedding took place in Chennai.
On Instagram, actress Manjima shared a photo album from her wedding ceremony. "Now and forever," she wrote.
Several Tamil film celebrities attended the wedding ceremony and blessed the couple.
Manjima Mohan, who has appeared in Telugu films such as "Saahasam Swasaga Saagipo," fell in love with Gautham Karthik while working on a Tamil film together.