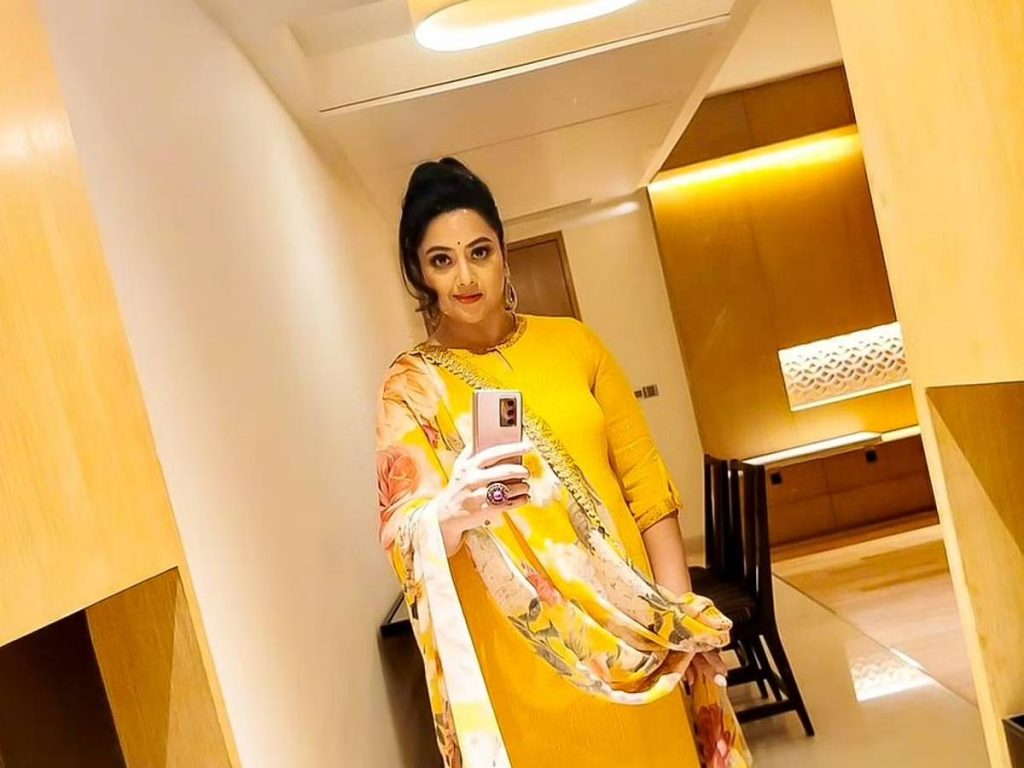 Actress Meena lost her husband Vidyasagar recently. Her husband died of a lung infection in June this year. Since his passing away, Meena kept herself most at home. Though she joined in film shootings recently, she avoided public appearances.
Three months after his death, Meena is getting back to her social media activity.
For the past couple of days, she is posting her stylish avatars on Instagram. She is also sharing videos of her latest photoshoot.
Meena who has a ten-year-old daughter actress Nainika is turning busy as an actress again. The 47-year-old actress is still getting offers to play as the female lead opposite top stars like Mohanlal and Venkatesh.