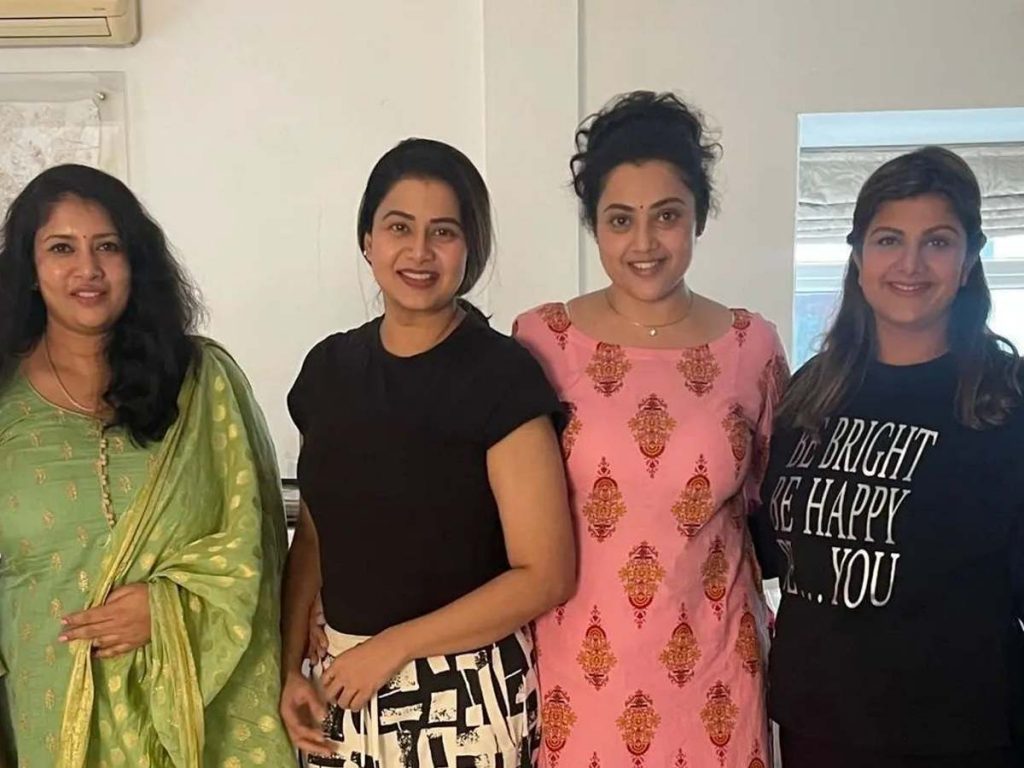 The sudden demise of actress Meena's husband Sagar came as shocking news to everyone in the film industry. Meena has received moral and emotional support from her friends during this turbulent phase.
Meena's husband Sagar died due to a lung infection in June. Since his passing, Meena used her Instagram profile only twice, both posts are about her husband Sagar. Nearly after 40 days, she posted a picture of herself with her friends.
Actresses Sangeetha, Rambha, and Sanghavi visited her home. She shared a group photo with them.
In the late 90s and early 2000s, these actresses were at the top of their game. They also managed friendships despite being competitors. They all live in Chennai. These actresses are best friends.