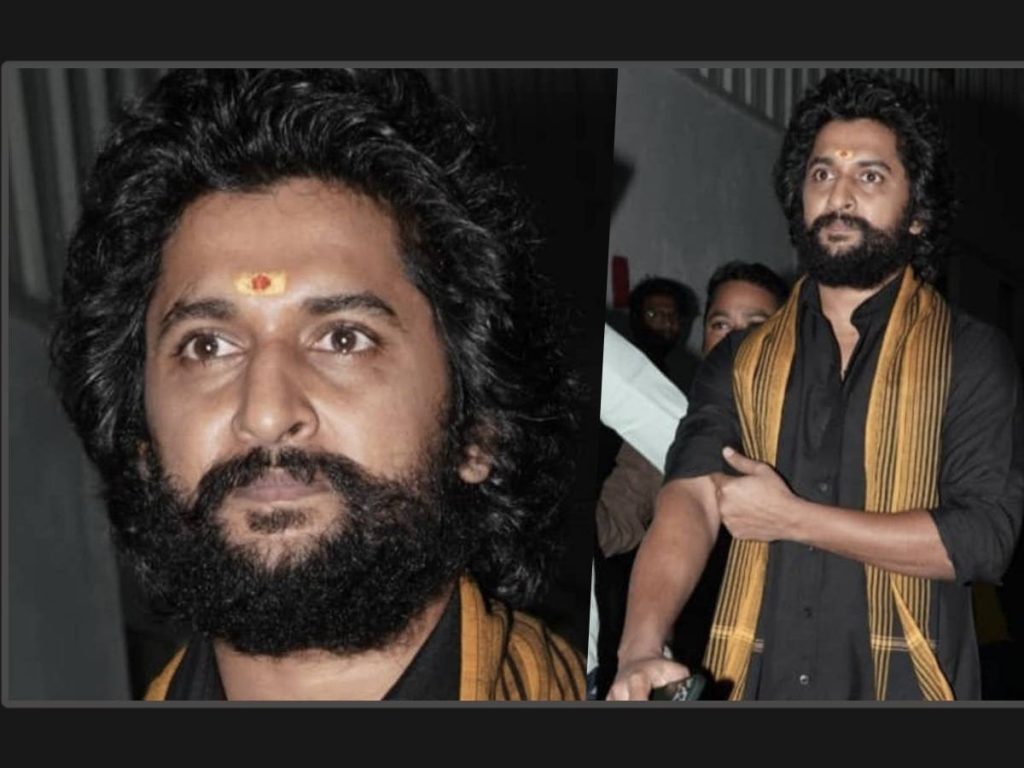 Actor Nani is the latest Telugu star who became Ayyappa Swamy devotee. The Telugu film industry has many celebrities who regularly take up Ayyappa Deeksha every year. Stars like Chiranjeevi, Ram Charan, Murali Mohan, and producer Suresh Babu wear the Ayyappa mala regularly.
Nani is currently on a spiritual journey. He is observing the 40-day Ayyappa Swamy Deeksha.
The actor was spotted at Filmfare South Awards on Sunday dressed in all black, walking barefoot.
Nani is currently working on 'Dasara', his most ambitious film that is set in Godavarikhani, a coal mines area in Telangana.