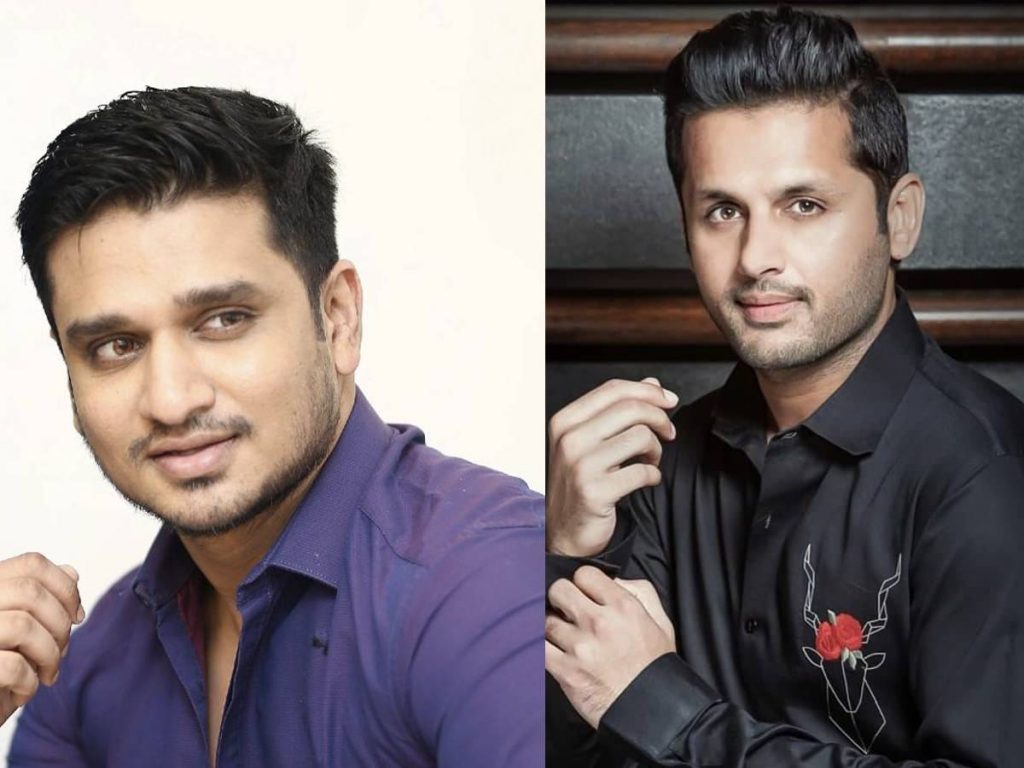 Nithiin's recent meeting with BJP national president JP Nadda raised eyebrows. For, Nithiin is a non-controversial actor. He never prefers to get involved in politics. When 'Macharla Niyojakavargam' director SR Shekar's political tweets surfaced online, Nithiin went out of his way to clear any misunderstanding. He doesn't want to get associated with any party. He wants to be Andarivaadu.
Many political analysts thought Nadda met Nithiin to woo the community of Reddy in Telangana. However, there is an interesting rumor going on in political circles.
According to political journalists, the local BJP team was confused with the names. Nadda reportedly wanted to meet Nikhil Siddharth as his 'Karthikeya 2', which is all about Lord Krishna and Hindu philosophies, was running successfully all over India. But local BJP leaders confused Nikhil with Nithiin and invited the latter for the meeting.
We don't know how much truth lies in this theory but Nikhil seems to have missed the opportunity to have a meeting with BJP top leadership.