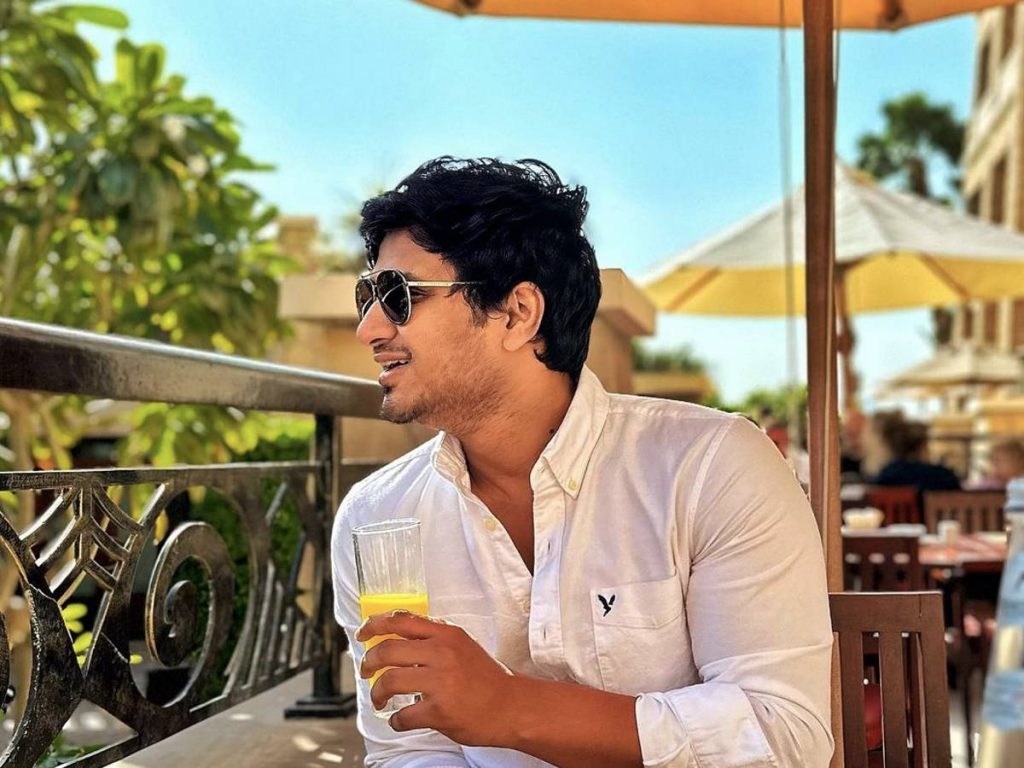 Nikhil Siddhartha and his wife Pallavi are taking a break. They spent New Year's and Sankranthi vacationing together. Nikhil Siddhartha, who posted pictures from his vacation, stated that the trip had completely recharged him.
He is ecstatic to start filming his next film, Spy. Popular editor Garry BH's first directorial effort is the spy thriller.
"Vacation.. Recharged.. Back to Work Next #SPY #karthikeya2 #vacation," he wrote.
Last year, Nikhil Siddhartha had two theatrical releases. 'Karthikeya 2' was the more successful of the two. He is now aiming for a massive success with 'Spy,' which will be released in multiple languages across India.