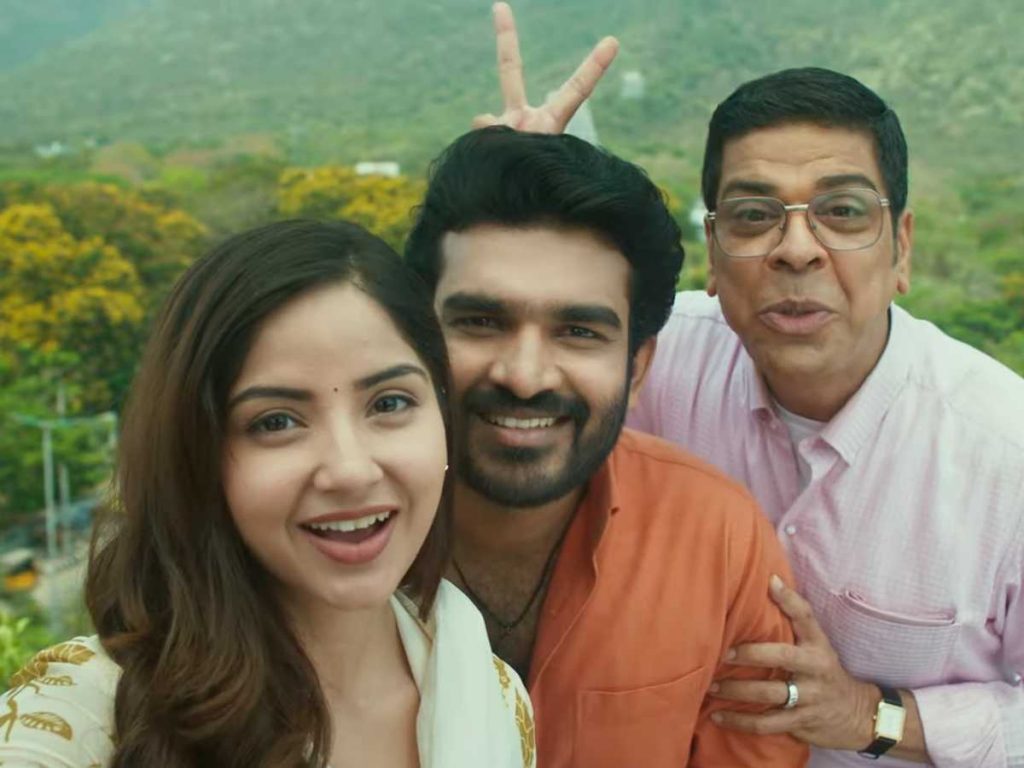 The makers of "Vinaro Bhagyamu Vishnu Katha" are promoting it heavily. They are not leaving any stone unturned in their efforts to generate pre-release buzz. Not only that, but they sound so assured in their film.
They are also holding paid premiere shows for the film.
"Vinaro Bhagyamu Vishnu Katha," directed by Bunny Vaas, stars Kiran Abbavaram as the hero. Tirupathi is the setting for the film. The film's concept is said to be very new.
To avoid direct competition with this week's new release 'Sir,' the film's release date was pushed to Saturday. A new release trailer was also unveiled today. Check out the new trailer.