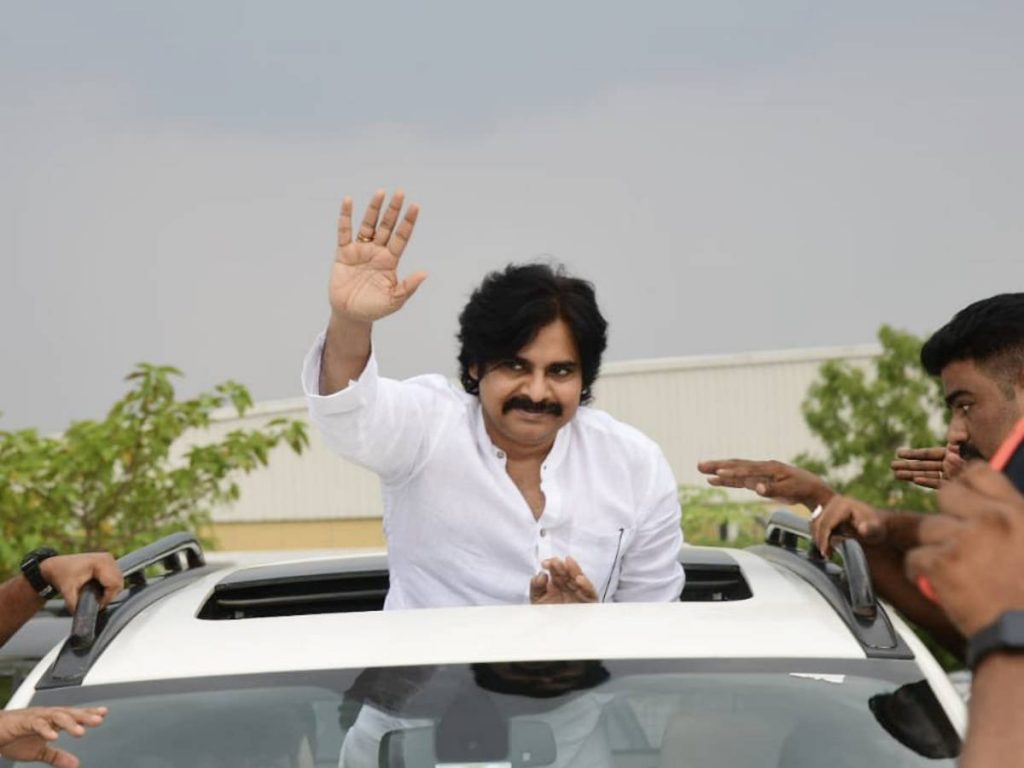 Actor-politician Pawan Kalyan hints that he would entirely be focusing on the political arena from the Dasara festival. At present, he is dabbling in films and politics simultaneously. Speaking at a farmer's meeting in Parchuru in Andhra Pradesh, Pawan Kalyan announced that he will not keep quiet after Dasara.
"After the Dasara festival, we will expose the misrule of YSRCP and the ineffectual governance. We will bear their harassment for now," Pawan Kalyan said, hinting that he will be touring the entire state to expose the misdeeds of the ruling party.
As the rumors of a possible mid-term election in Andhra Pradesh have gathered ground, the Jana Sena president is gearing up for a busy schedule as a politician. Pawan Kalyan will be cutting down the work on movies and film shootings after the Dasara festival.
Currently, Pawan Kalyan has 'Hari Hara Veera Mallu' on the sets.