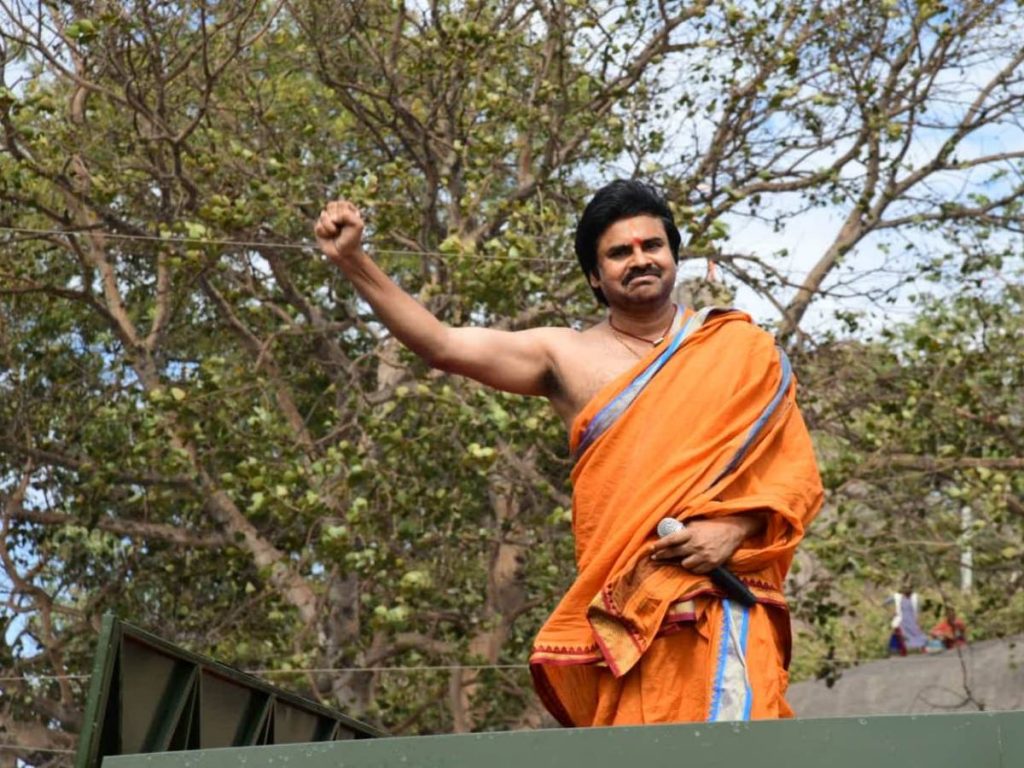 Pawan Kalyan, the actor-turned-politician, paid a visit to the famous Lord Hanuman temple in Kondagattu, Jagitial district, Telangana, today. He performed vehicle pooja for his 'Varahi' campaign van. This temple attracts devotees from all over Telangana and other states.
The Sri Anjaneya Swamy temple in Kondagattu is built on a hill. Pawan Kalyan had previously visited the temple. He went to Kondagattu to perform rituals before embarking on a year-long political yatra in Andhra Pradesh.
The actor is the Jana Sena party's president. He stated that his party will run in the upcoming Telangana assembly elections. His party and the BJP have an alliance in Andhra Pradesh, but not in Telangana.
On the workfront, he has 'Hari Hara Veera Mallu' in production.