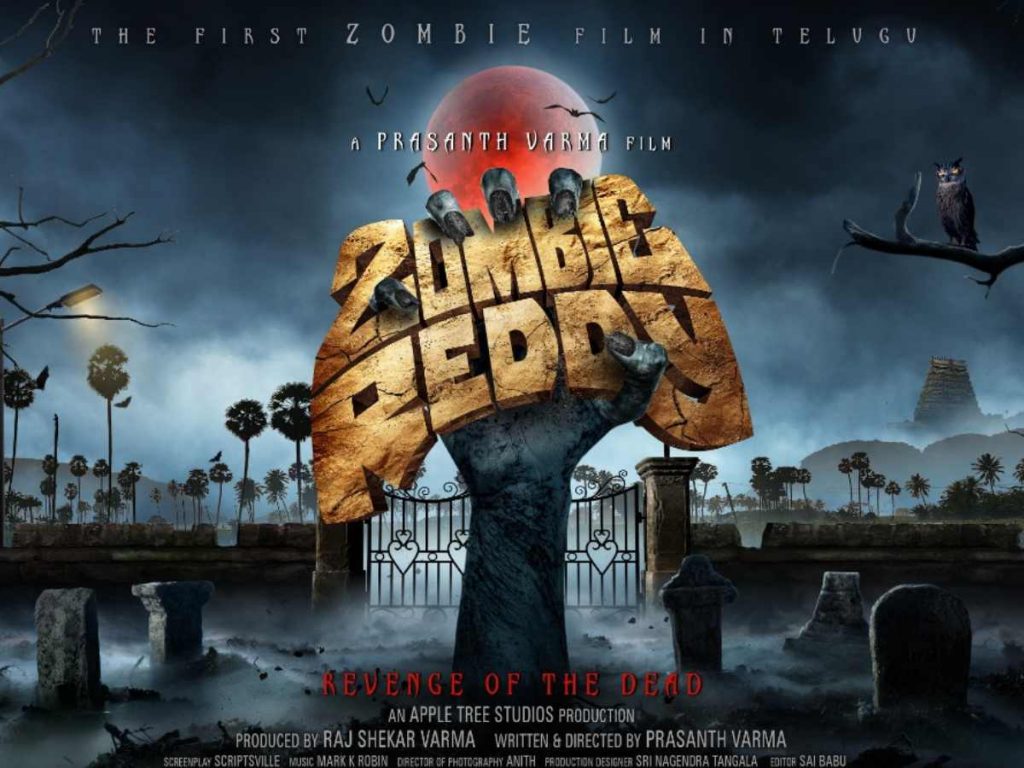 Director Prasanth Varma of 'Awe' and 'Kalki' has announced a Zombie film as his third. The film is titled 'Zombie Reddy'. Touted to be the first film in the zombie thriller genre in Telugu cinema, the title poster and motion poster was unveiled.
The director claims this is scarier than the coronavirus. What is the connection between the corona and Zombie Reddy? The film's trailer may reveal it.
"Zombie Reddy is a high-concept film. I'm sure it will be loved by all sets of the audience," says director Prasanth Varma.
Apple Tree Studios is producing this thriller.
"Apple Tree Studios is very happy to launch our first movie Zombie Reddy – a first of its kind movie produced in Telugu in this genre. As a Producer of the film I had immense confidence in Prasanth Varma's vision and unique filmmaking style", says Raj Shekar Varma the chairman of Apple Tree Studios.