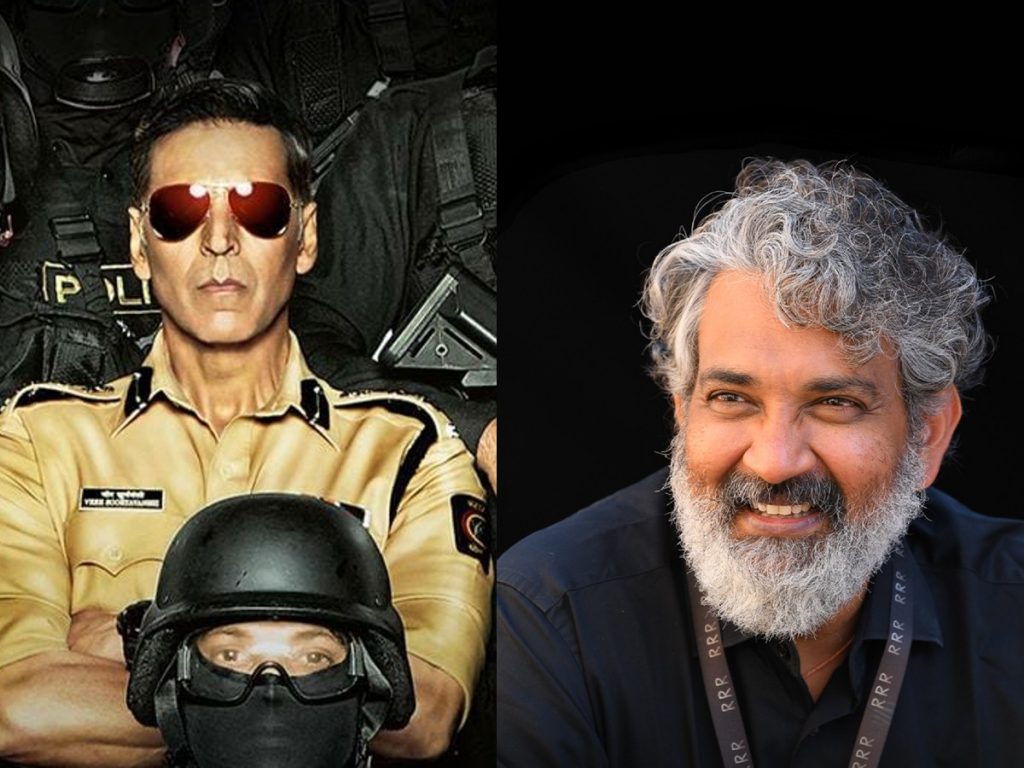 Maharashtra is the biggest market for Hindi films in India. The state is home to the Bollywood industry. Due to the prolonged second wave of COVID-19, the state government didn't allow cinema halls to run until now. At last cinema halls, theatres and auditoriums have opened in the state today again.
Bollywood biggies will hit the theaters nationwide from next month. The first Bollywood biggie to release is Akshay Kumar starrer Rohit Shetty's 'Sooryavanshi', which is slated for November 5. Will the film manage to bring Hindi audiences to cinema halls? That is the question every filmmaker has on their mind in Bollywood. Not just Bollywood filmmakers, our very own SS Rajamouli is eagerly waiting to see its result.
Besides Akshay Kumar playing the main lead in 'Sooryavanshi', Ajay Devgn and Ranveer Singh make lengthy cameo appearances in the film. In a way, it is a multi-starrer movie. So, if the film brings the audiences to the theaters. Rajamouli will heave a sigh of relief. For, his multi-starrer 'RRR' starring NTR, Ram Charan, and Ajay Devgn is scheduled to hit the screens on Jan 7.
If biggies like 'Sooryavanshi' fail to attract audiences, 'RRR' and other biggies will face issues. Hence, Rajamouli will track the box office result of 'Sooryavanshi'.