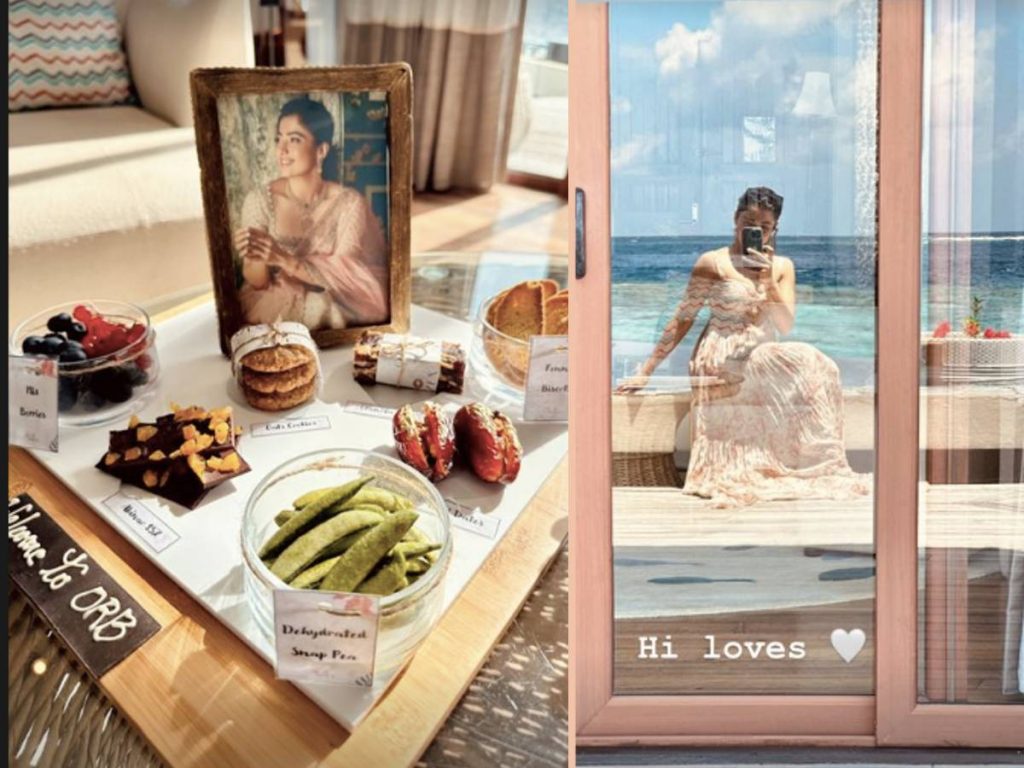 Ever since Rashmika Mandanna and Vijay Deverakonda were spotted at the Mumbai airport leaving for the Maldives, speculations have been rife that they are vacationing together. There are also rumors about their relationship.
Fans are speculating that they are dating together. However, Vijay Deverakonda on a recent talk show denied such reports.
On the other hand, Rashmika Mandanna is posting pictures from Maldives on her Instagram Stories. On the first day, she posted a selfie. She also shared a picture of herself sitting by the poolside wearing sunglasses. Fans say Rashmika wore the same sunglasses that Vijay wore recently.
Today, she posted a picture of a spread of cookies and dry fruits her resort served. The table also carries a picture stand of Rashmika.