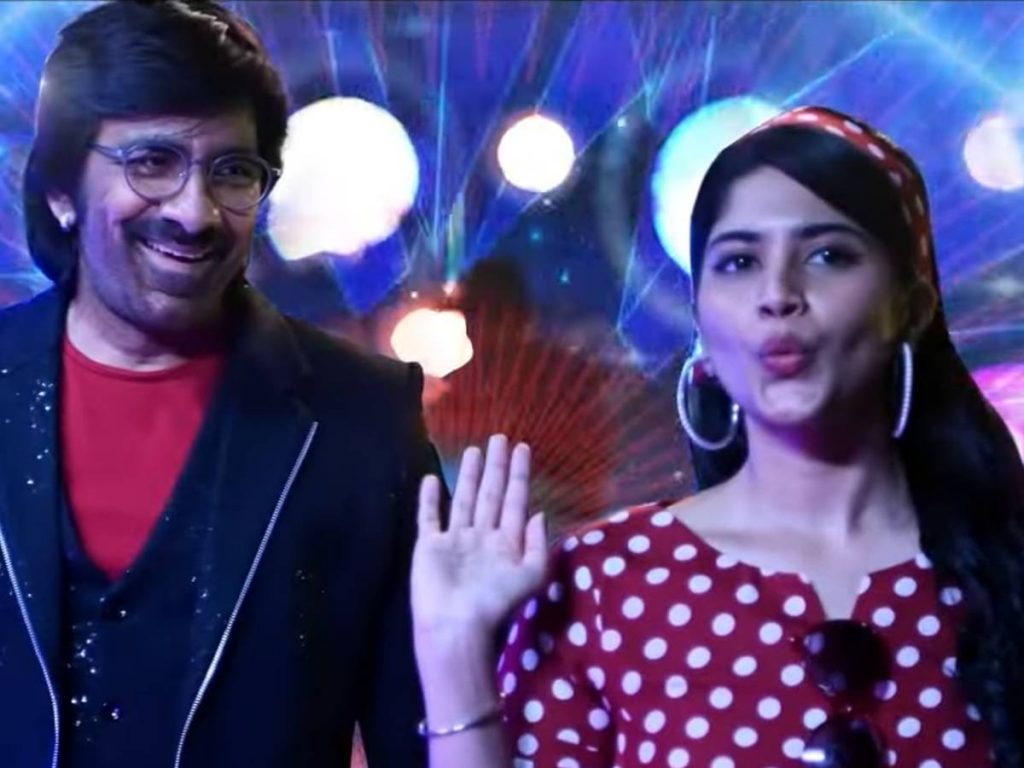 'Ravanasura' will be Ravi Teja's next release. Sudheer Varma's film features five leading ladies. One of the songs was shot in a retro style with Ravi Teja and Megha Akash.
The third song, "Veyyinokka Jillala Varaku," is now available. The song features Ravi Teja and Megha Akash sporting retro costumes. Music is provided by Harshavardhan Rameshwar and Bheems Ceciroleo. With his composition, music director Harshavardhan Rameshwar transports us to the 1980s.
The retro-styled song is actually a remix of the song "Veyyinnokka Jillala" from Venkatesh's Surya IPS.
On April 7th, "Ravanasura" will be released in theaters. Abhishek Nama is producing the film.