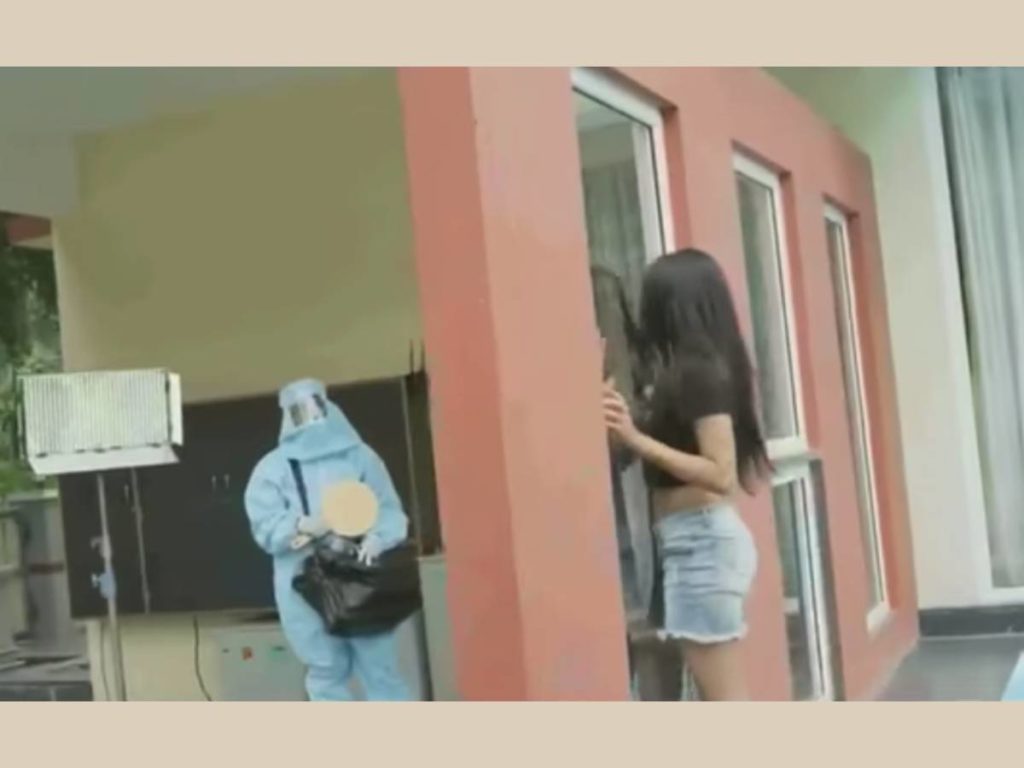 Director Ravi Babu is the first Telugu movie director to resume shoot with the new guidelines laid by the government during this coronavirus outbreak. His crew wore PPE kits. His actors maintained physical distance. Interestingly, he shot a romantic scene but in his quirky manner.
The scene has hero and heroine kissing and hugging with each other but a glass wall separates them. Romance in the times of corona!
This is part of his new film named 'Crush' which introduces new actors in the lead roles. Ravi Babu is known for his quirky and outrageous ideas. He also came up with this idea of romance.