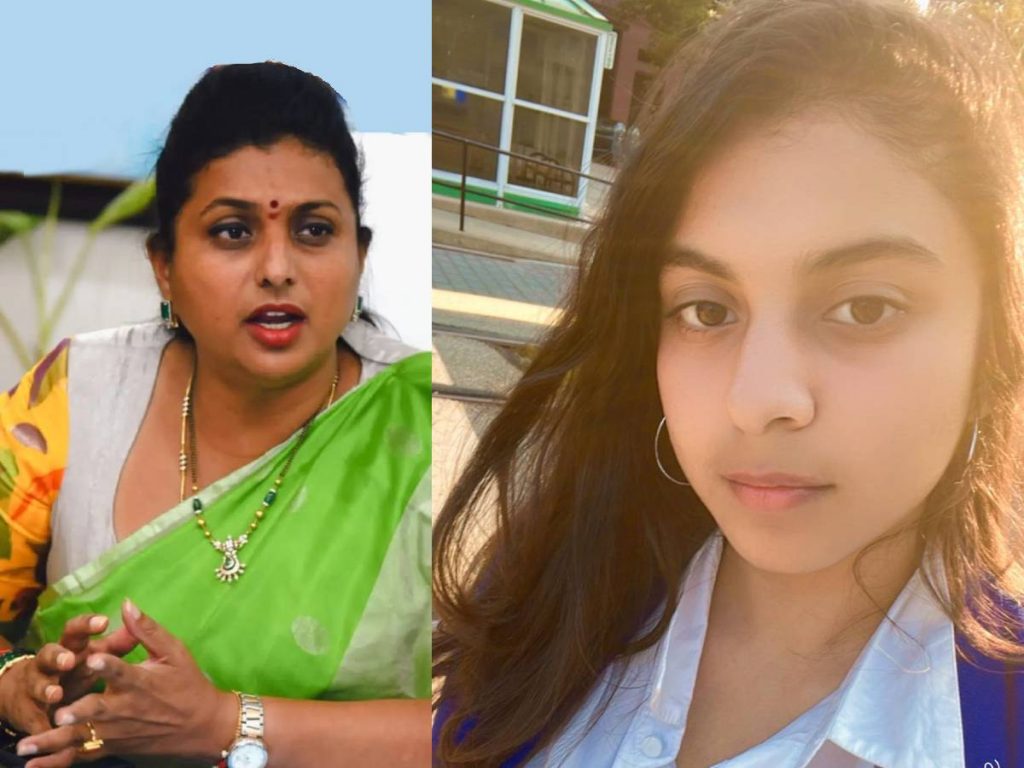 Roja, the actress-turned-politician, celebrated her birthday today. She paid a visit to Tirupati Srivenkateswara Swamy on this occasion. She later spoke to the media. Her daughter and son are rumoured to be debuting as actors in the film industry. Her daughter Anshumalika Selvamani has the makings of a heroine.
Roja responded to the media's inquiries in this regard.
Roja stated that she would be overjoyed as a mother if her daughter and son became actors. She stated that they will be encouraged.
Roja went on to say that her daughter aspires to be a scientist. She made it clear that her daughter has no plans to become an actress at this time.