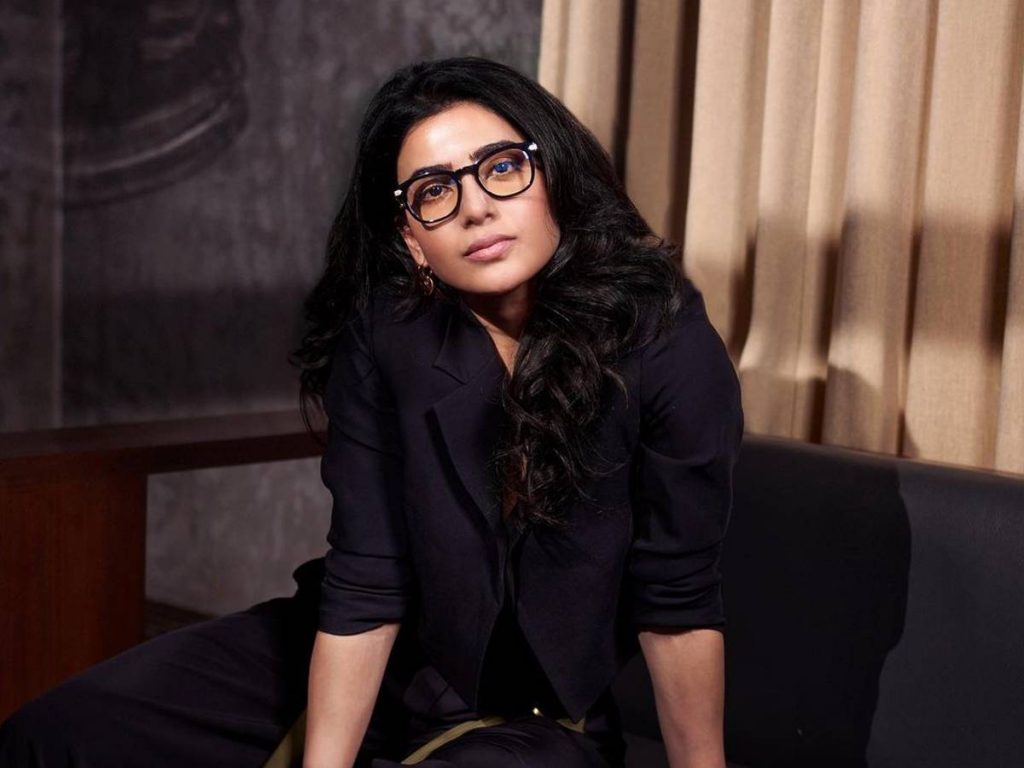 Samantha has been diagnosed with Myositis, an autoimmune disease. Despite her health condition, she has begun promoting for her upcoming film, Yashoda. The thriller will be released in theatres on November 11, 2022.
Sharing the most recent photos from her promotional activities, she said she was inspired by her friend and filmmaker Raj DK's life philosophy. "Like my good friend @rajndk Raj say, no matter what the day is like, and how shitty things are, his motto is to Shower Shave Show up!! I borrowed it for a day For #yashodathemovie promotions … see you on the 11th," she wrote.
She looks great in a black suit and spectacles. She appears to be recovering from her illness. Samantha, however cancelled, her shootings for time being.
'Yashoda' is a thriller directed by newcomers Hari and Harish and produced by Sivalenka Krishna Prasad.