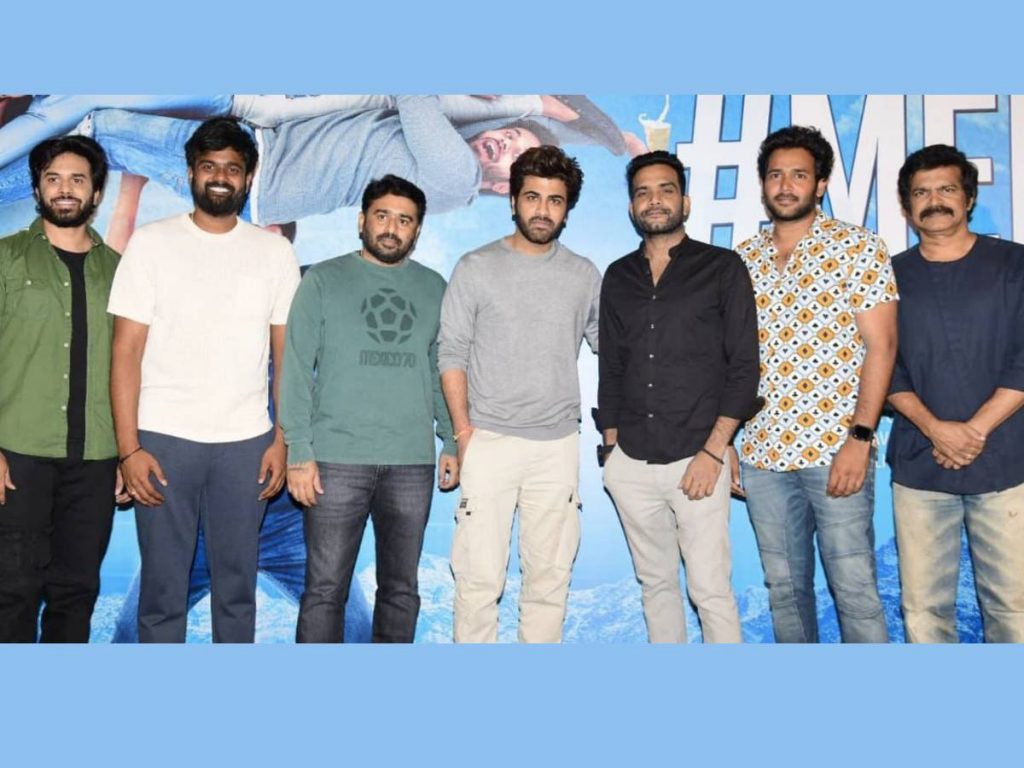 Directed by Srikanth G. Reddy, "#MenToo" will soon hit theatres. In response to the 'MeToo', a counter-movement called #MenToo has emerged in India. The film is based on this movement.
The unusual title and teaser poster for the film starring Naresh Agastya have garnered a lot of interest. Sharwanand unveiled the teaser and expressed his best wishes to the team as a whole.
The teaser demonstrates how men are bothered by women's never-ending criticism of them. "Mental anxiety, menopause, menstrual cycle," spoken by a character, explains the film's central premise.
Highlights of this trailer are the wacky dialogue and music. The right amounts of humour, romance, and emotion are sprinkled throughout what appears to be a film that tackles a serious topic.
Other cast members include Brahmaji, Kaushik, Sudharshan, Riya Suman, Priyanka Sharma, and Viva Harsha. Elisha Praveen composed the score, which was produced by Mourya Siddavaram.