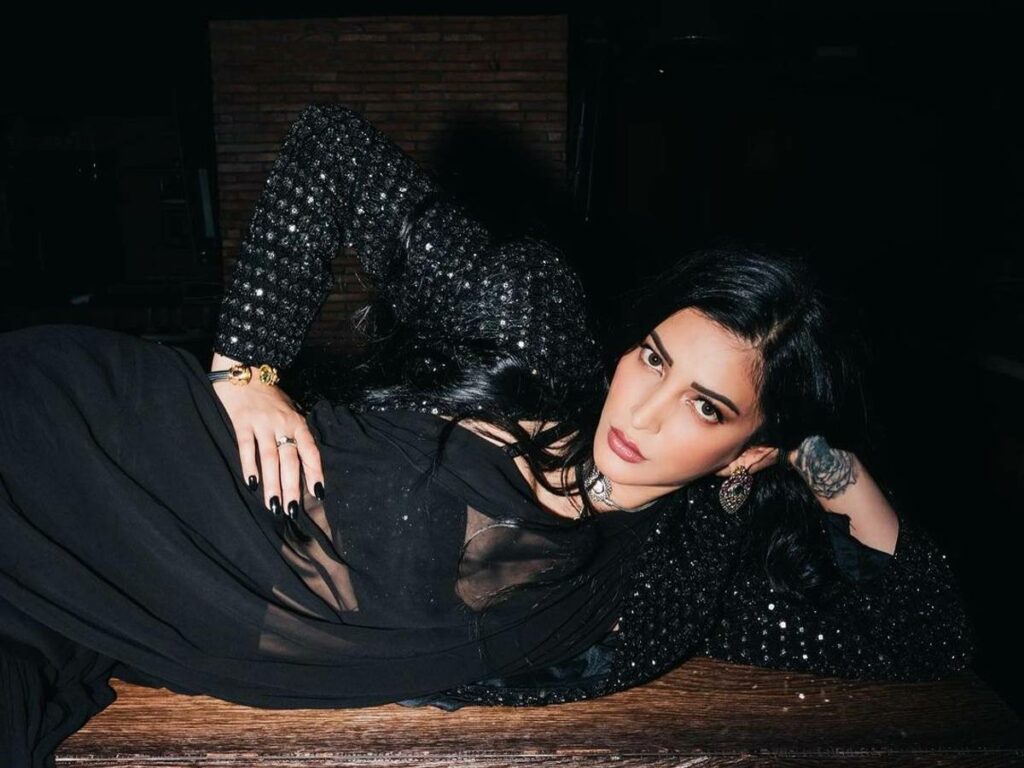 Recently, Shruti Haasan was frightened by a stalker who was getting too close to her. She spoke out about being followed by an unknown person at Mumbai airport in an Instagram video.
As she looked for her car in the parking lot, she noticed someone trailing after her. He didn't answer her questions about who he was or why he was following her. This video of the stalker went viral.
"I don't enjoy having bodyguards thus I don't have any," she said in a video talking about the recent incided. She emphasized the importance of a risk-free lifestyle.
She is reportedly considering hiring bodyguards in light of this event. She calls Mumbai home now. She shares a flat with her boyfriend, Santanu Hazarika.
ALSO Check: Shruti Haasan in a Black Saree – Pics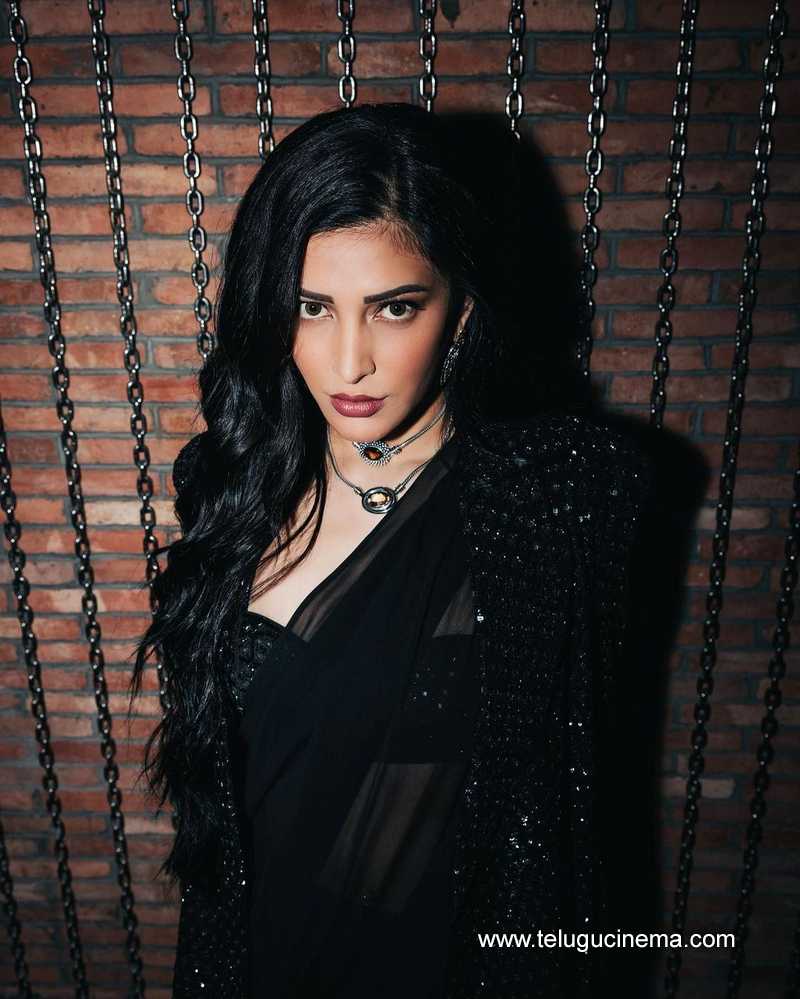 She will next be seen as a heroine in "Salaar". She also played a cameo in "Hi Nanna".
Shruti Haasan, Shruti Haasan Bodyguards, Actress Shruti Haasan, Shruti Haasan Stalking, Salaar,