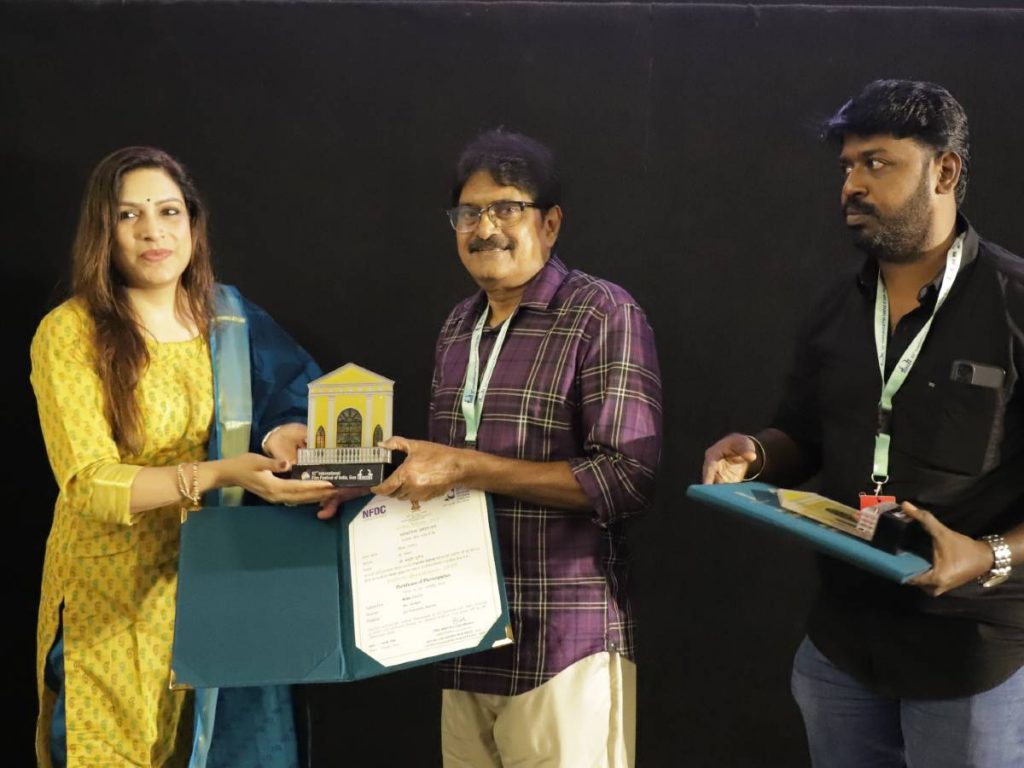 "Kida," the debut Tamil film of ace producer 'Sravanthi' Ravikishore, has received a rare honour at the International Film Festival of India. The film festival is currently taking place in Goa. The film "Kida" received a standing ovation after its screening at the Indian Panorama.
Poo Ramu, Kali Venkat, and other actors star in "Kida". Ravikishore expressed his delight that the film had received such acclaim.
"I gave the director complete creative control over his story. That's how the film came to be, and it's now doing well. It is the first Tamil film produced by our company. We'll release the film in theaters soon," RaviKishore said.
"I feel honoured that our film received such a rare recognition," said director RA Venkat. The film's strory takes place in a village near Madurai. A grandfather, his grandson, and a goat are the three main characters. The trio's emotions are the driving force. "When it was shown in the Panorama, I was concerned that the younger audience would not connect with it. But they were the ones who devoured it, and I couldn't be happier," he added.