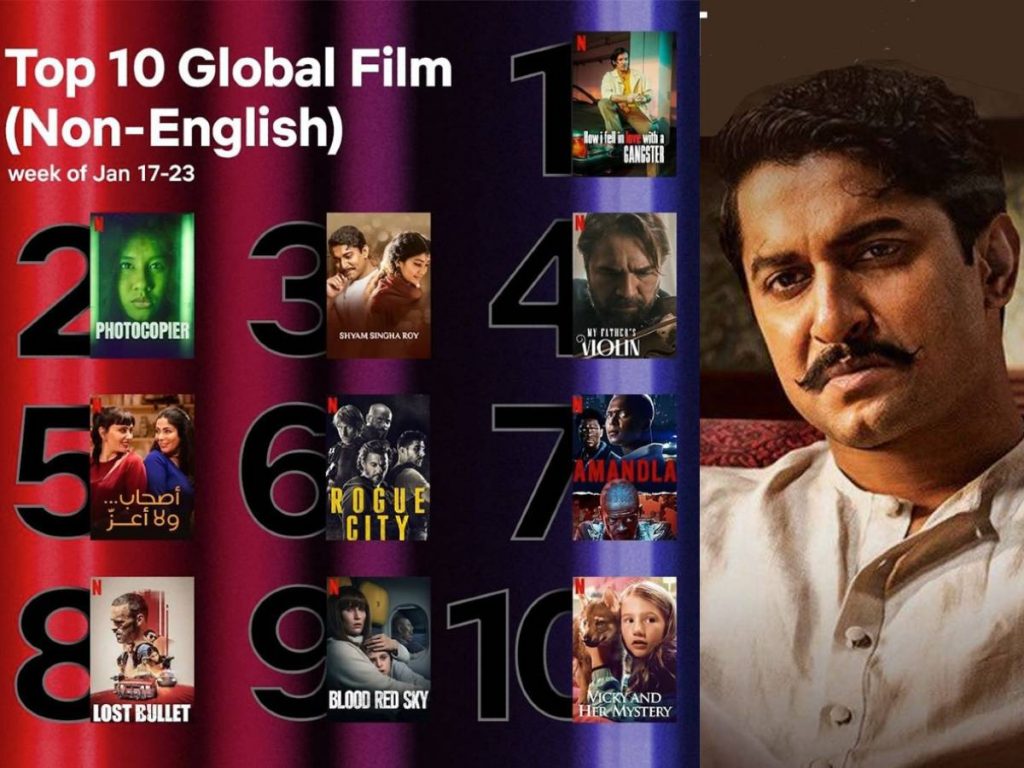 Nani's 'Shyam Singha Roy' is making waves on OTT space. The film debuted on the 21st of this month. Since then, it has been garnering huge impressions globally.
"In the first two days of its release, the movie has recorded 3,59,000 viewing hours. It is ranked third in the most-watched non-English films globally on Netflix for the week (Jan 17th to 23rd)," a statement said.
Netflix also has released the date.
'Shyam Singha Roy' is said to be the first Indian film that stood among the top-3 of the most-watched films on Netflix Global list. It must be noted that the views for the release week (Jan 17 to 23rd).
Director Rahul Sankrityan is being appreciated. The performances of Nani and Sai Pallavi also stand out. Niharika Entertainment's Production Values have made this an appealing movie.