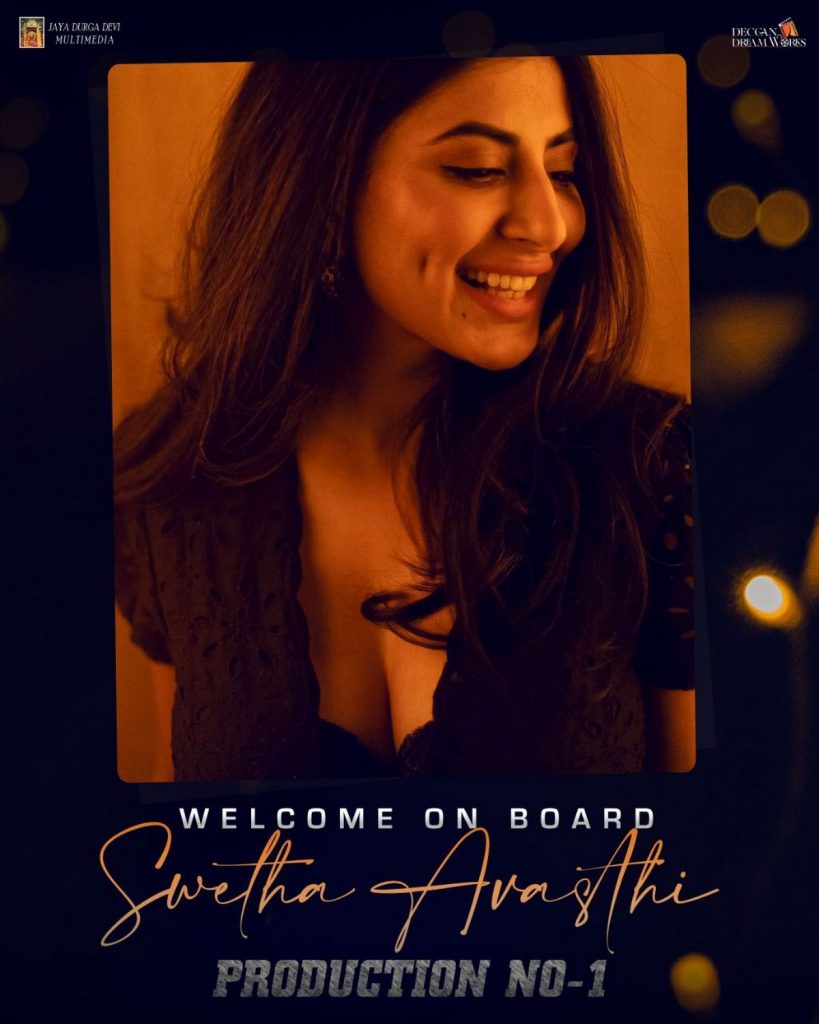 Swetha Awasthi who shot to fame with 'Merise Merise' will be playing the lead actress in an upcoming crime comedy. The movie in question will be directed by Veerabhadram Chowdary, who has given super hit movies like 'Poola Rangadu', 'Chuttalabbayi'. etc
In this untitled film hero Naresh Agastya of 'Mathu Vadalara' and 'Senapathi' will be seen as the male lead.
Nabishaik and Thumu Narsimha Patel will be producing the movie under Deccan Dream Works and Jayadurgadevi Multimedia banners. Anup Ruben will score the music.
The first shoot schedule of the film will commence this month. More details are awaited.