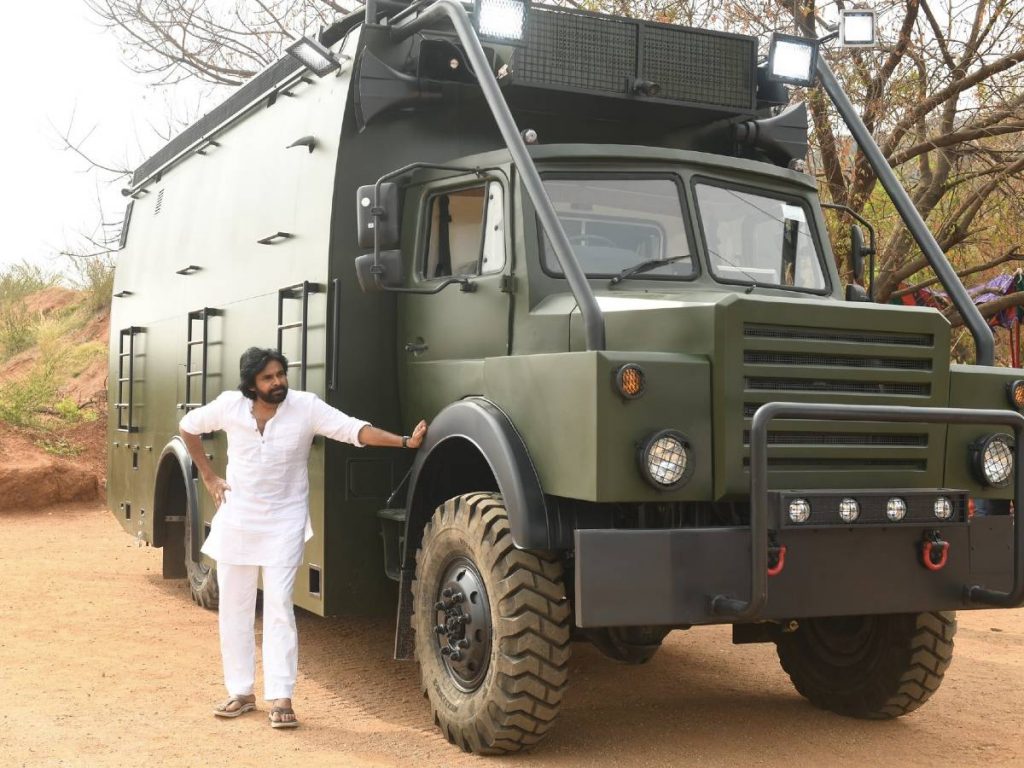 Pawan Kalyan's campaign preparations include the use of a massive vehicle. This customised bus will be his mode of transportation during his visits to Andhra Pradesh.
The actor and politician chose the name "Varahi" for his campaign van. According to Hindu belief, Varahi is one of seven mother goddesses.
Pawan Kalyan posted pictures and a video of the vehicle on social media with the caption, "Varahi is ready for Election Battle!"
After Dasara 2022, Pawan Kalyan had planned to embark on a tour of the entire state, but the tour was delayed for unknown reasons. He will probably start this tour in the first part of the new year. Jana Sena party president Pawan Kalyan has vowed to unseat Andhra Pradesh's current chief minister, YS Jagan Mohan Reddy.
Currently, he is shooting for "Hari Hara Veera Mallu" in Hyderabad.