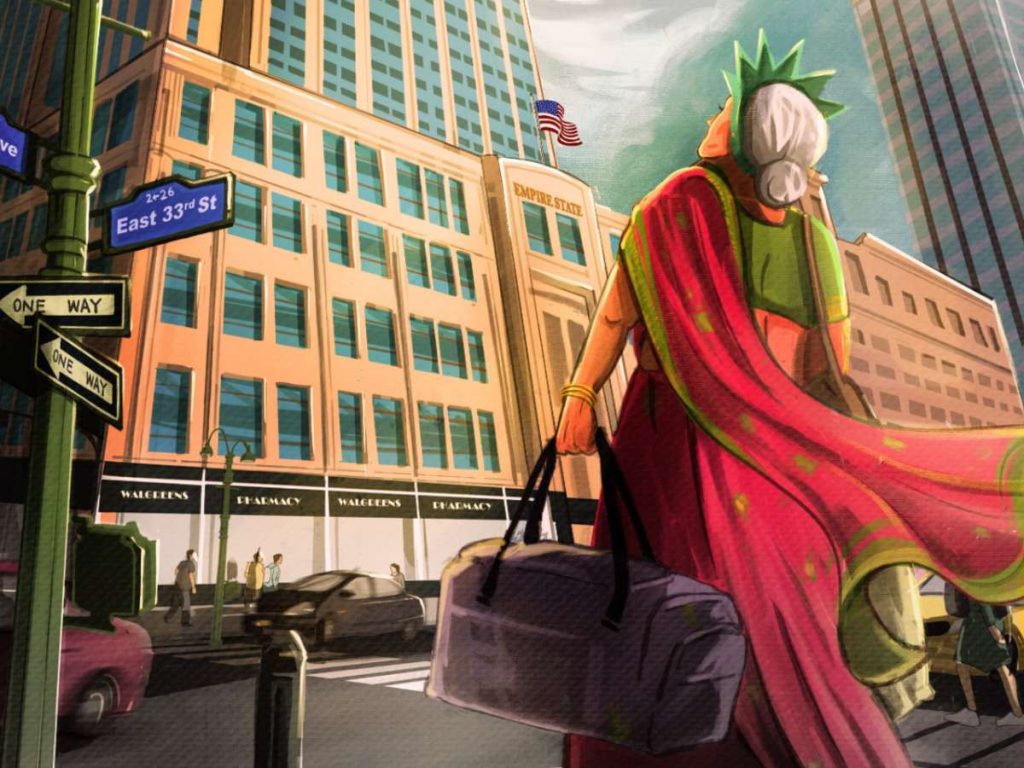 Director Venkatesh Maha, who helmed critically acclaimed 'C/o Kancharapalem' has announced his third film. His next film will be 'Su Mathi', that has a tagline of 'an empire state of mind'.
The film features Paruchuri Praveena, who also acted in 'C/o Kancharapalem', as the main lead. Going by the announcement poster, the film is set in the backdrop of New York. In the poster, we can see a Telugu girl is looking at the tall Empire State Building in New York, her arrival into the city.
Venkatesh's second film, Uma Maheshwara Ugra Roopasya, a remake of Malayalam film, 'Maheshinte Pratheekaram', recently premiered on the Netflix platform. It is to be shot in the USA.
The director tweeted, "On this date 4 years ago I found @paruchurimd who believed in my vision & "C/o Kancharapalem" became a reality. So, on the anniversary of our partnership, we r announcing our next film. "SU MATHI" – an Empire State of mind."