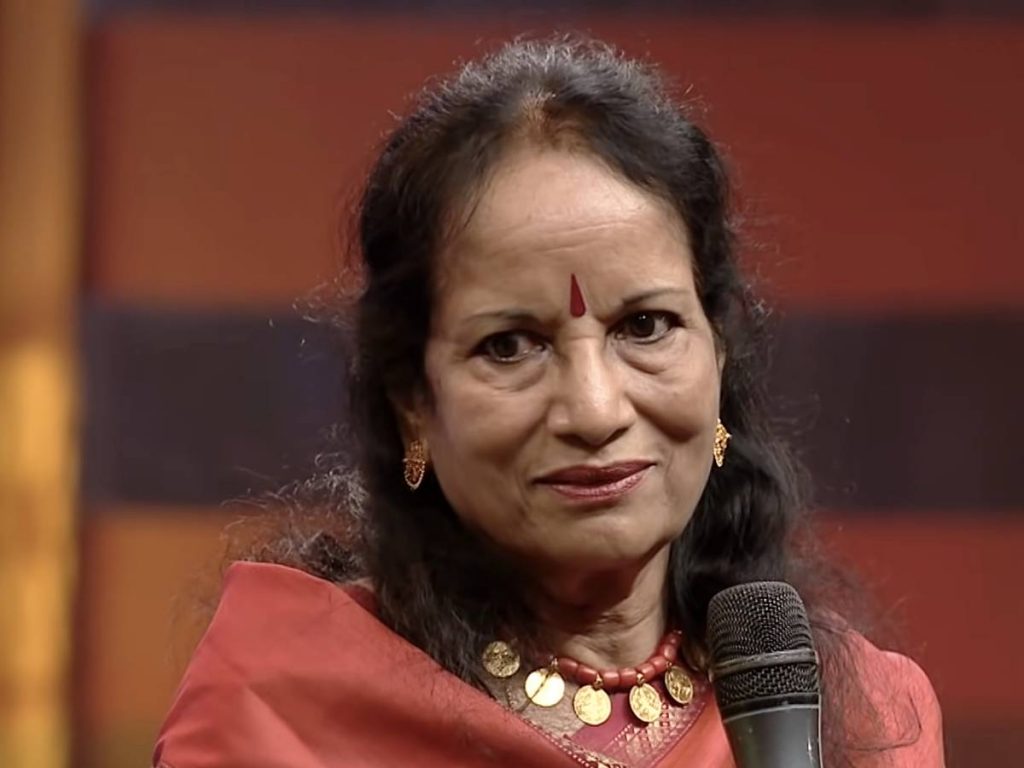 Vani Jairam, a veteran singer, has died. Vani Jairam passed away on Saturday at her home in Chennai. The Government of India recently bestowed the Padma Bhushan upon her.
Vani Jairam had sung over 10,000 songs in many languages. In Telugu, her most famous film was "Sankarabharanam," for which she received a National Film Award. She also received a national award for her second Telugu song "Anathineeyara Hara" (Swathikiranam).
Her breakthrough came with the release of the film's soundtrack, Pooja (1975). "Ennenno Janmala Bandham" was an instant smash hit.
She had sung in numerous Telugu films directed by K Viswanath, including Seetamalakshmi, Sruthilayalu, Sankarabharanam, and Swati Kiranam.
To name a few, Vani Jairam had worked with legendary music directors like K. V. Mahadevan, Rajan-Nagendra, Satyam, Chakravarthy, M. S. Viswanathan, and Ilaiyaraaja to record countless Telugu songs.
Some of her most well-known hits in Telugu are: "Minneti Sooridu Vachenamma", "Saagara Sangamame", "Alalu Kalalu" (Seethakoka Chiluka), "Vidhi Cheyu Vinthalanni" (Maro Charitra), ""Nenaa Paadanaa Paata" (Guppedu Manasu), "Nuvvu Naa Pakkanunte"(Shivamttina Satyam), "Andela Ravamidhi", ""Kurisenu Virijallule"" (Gharshana), ""Theli Manchu Karigindi" (Swati Kiranam), etc.