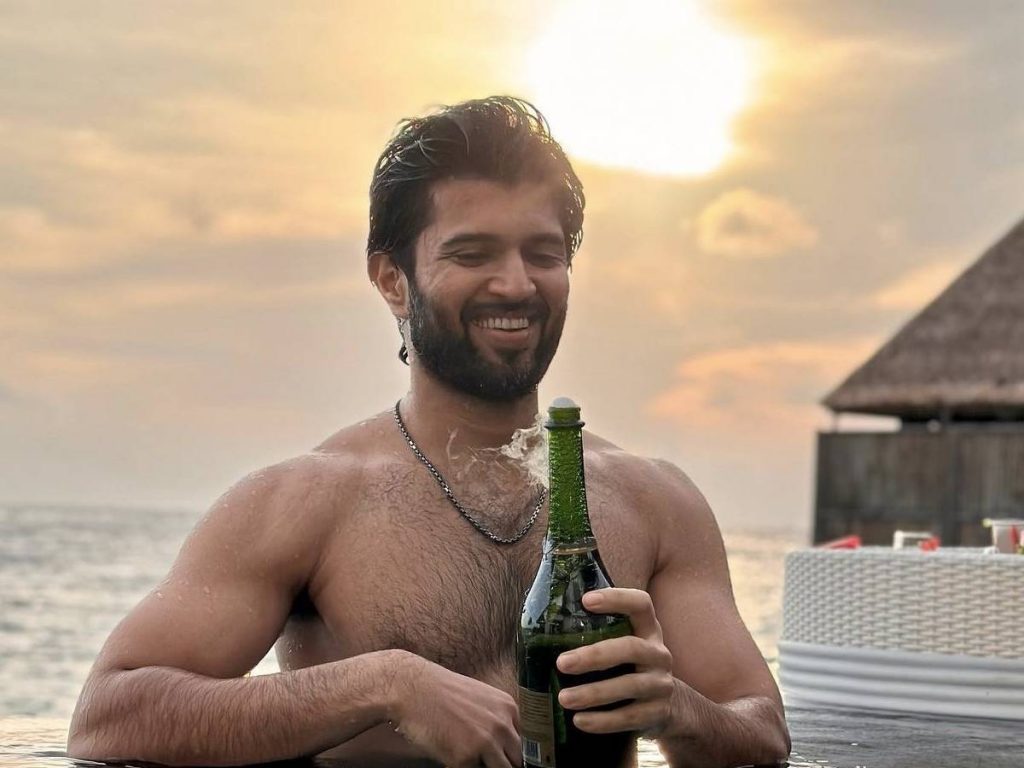 Despite setbacks and obstacles, actor Vijay Deverakonda is working hard to reclaim the hearts of his fans. He hopes to deliver a blockbuster in 2023.
Welcoming the new year, he shared a photo of himself celebrating in a swimming pool, and the actor said he had both funny and sad moments last year. Nonetheless, he believes we must celebrate everything and move forward.
That is his life's mantra. He wrote, "A year where we all had moments, when we laughed hard, cried quietly, chased goals, won some, lost some 🙂 We need to celebrate everything 🙂 cuz that is life. Happy new year my loves…Have a great new year!"
Vijay Deverakonda has some interesting projects lined up, including director Shiva Nirvana's 'Kushi,' which is set to hit theatres in summer 2023. He will also begin work on Gautam Tinnanuri's next film.