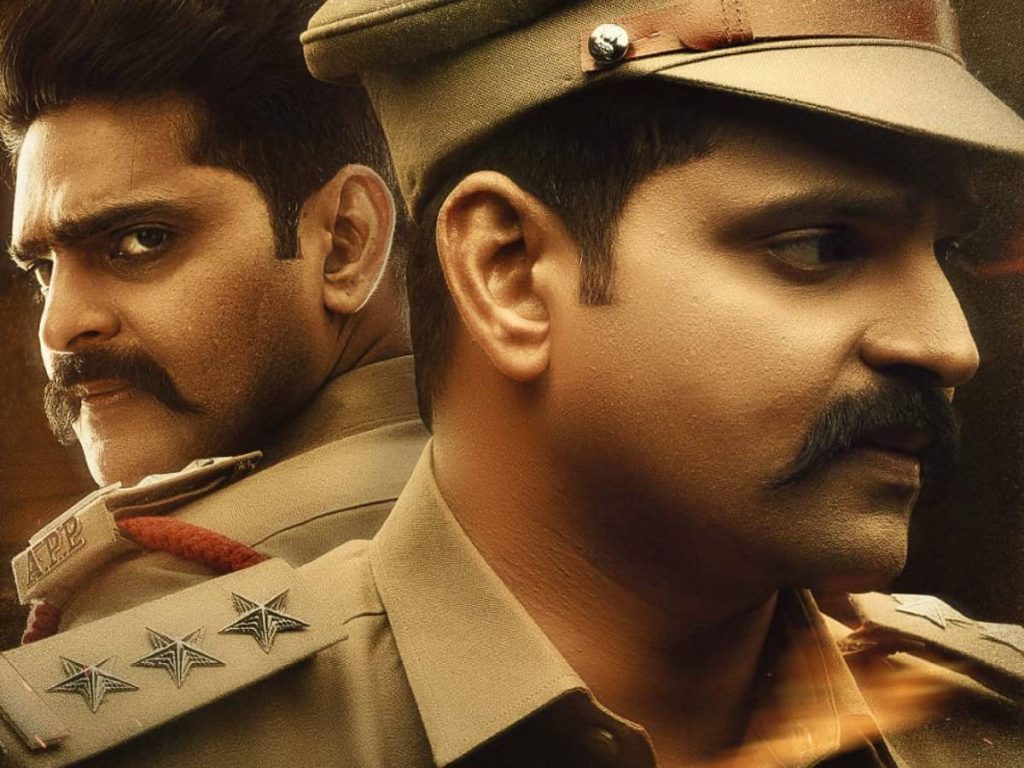 'Alluri' is the latest police story from young actor Sree Vishnu. Directed by Pradeep Varma, the story depicts the power of police and the legend of police.
An idealist, Alluri Sita Ramaraju joins the police force to make a difference in society with his honesty and service. Be it his superior officer or a politician, he doesn't follow their orders. He follows what is just, and lawful. He gets fame and admirers in the Vizag region quickly.
Such a police officer faces a moral dilemma when a politician's son rapes a woman. Observing the handling of this incident, his senior police officer deputes Alluri to the old city of Hyderabad and assigns him a mission to do. The remaining story is all about Alluri's heroic efforts in this new mission.
Well, "Alluri" is a generic cop drama. Like in most police dramas, we see the protagonist as an honest police officer, who can go to any length in serving society and for justice. The protagonist of Alluri is presented first as an officer who goes by the rule book, then as an officer who provides instant justice, and then as a larger-than-life hero.
The interval sequences are engaging and massy. The mission in the second half is bigger and filmed on a grand scale, but it lacks the impact the interval sequence had created. The 'shocking' climax sequences give mixed feelings.
Moreover, the film presents anything radically different from cop dramas. The only thing is that it presents Sree Vishnu in a new avatar. The talented actor does justice to his role. He carries the uniform convincingly. There is a romantic thread and a couple of songs. Still, the newcomer heroine Kayadu Lohar lacks importance in the story.
Tanikella Bharani gets a meaty role in the second half. Suman does his part well as well. The camera work is impressive.
Bottom-line: 'Alluri' has its moments, especially the interval bang stands out. But the film, on the whole, is a generic cop drama.
Rating: 2.5/5
Film: Alluri
Cast: Sree Vishnu, Kayadu Lohar, Suman, Ravi Varma, and others
Music: Harshavardhan Rameshwar
DOP: Raj Thota
Editor: Dharmendra Kakarala
Art: Vithal Kosanam
Fights: Ram Krishan
Producer: Bekkem Venu Gopal
Director: Pradeep Varma
Release Date: Sep 23, 2022