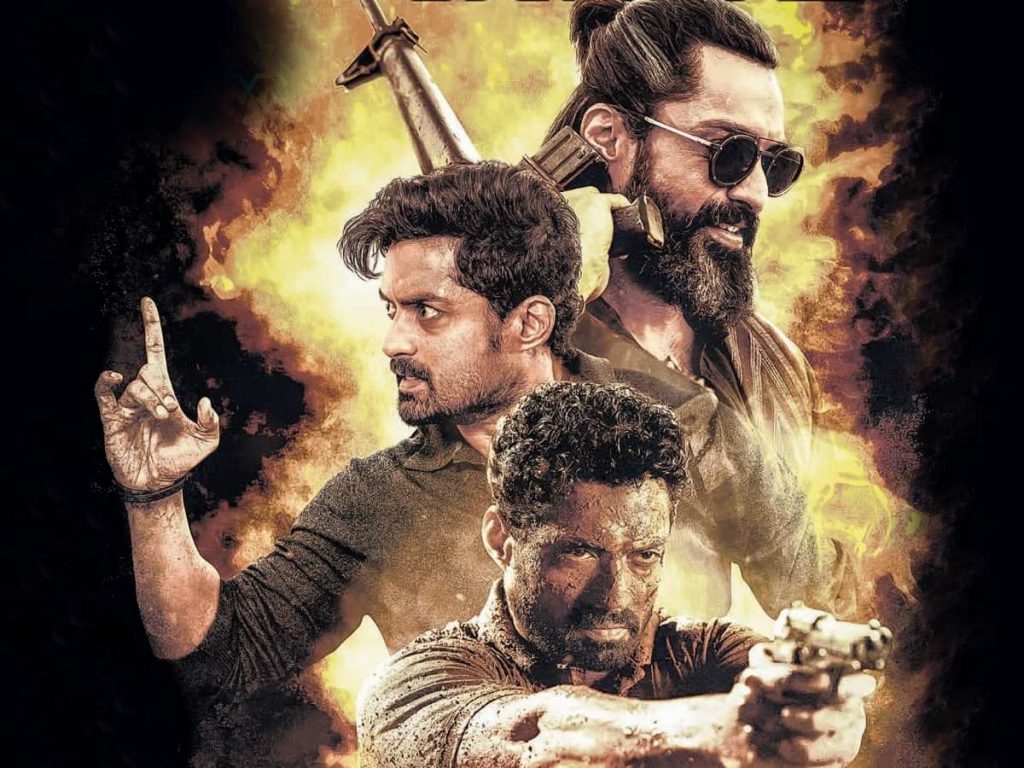 What's it about?
Siddharth (Kalyan Ram), who lives in Hyderabad with his parents, is introduced to the idea of locating a doppelganger by means of a website devoted to the topic. His lookalike search returns two people, Michael from Kolkata and Manjunath from Bengaluru.
Michael suggests they meet up in Goa immediately. In no time at all, they become fast friends. In the meantime, Siddharth figures out that he can use their assistance to win over Ishika, an RJ in Hyderabad.
Michael also starts carrying out his plan for which he travelled to Hyderabad and met Siddharth. What is that?
Analysis
Lookalikes are not a new concept in Telugu cinema. Many films were based on the same theme. The only difference in "Amigos" is that it gives a name to the lookalike – doppelganger and tells us that these doppelgangers meet up through a website dedicated to them. What if your lookalike devises an evil plan? 'Amigos,' the new Kalyan Ram film, deals with this idea.
It appears that the director relied solely on the novelty of doppelgangers meet up. Several of the film's sequences fail. An intriguing premise devoid of a compelling narrative fails to hold the viewer's interest. While some scenes in the first half of the film work, the second half should have kept audiences on the edge of their seats. The second half, on the other hand, is uninteresting.
When Michael's true motivations are revealed, the events of the film raise the question of whether the National Investigation Agency (NIA) is truly that inept. Logical flaws become more apparent as well. The film mostly runs on flat way.
Kalyan Ram's recent performance as the evil king in 'Bimbisara' wowed audiences. He demonstrated that he can play negative roles with aplomb. Among the three roles he plays in 'Amigos,' the negative one stands out. He is at his best as Michael. The other two roles are a straightforward task for him.
Ashika Ranganath, a Kannada actress, has made a decent Telugu debut. Apart from Kalyan Ram and Ashika, Brahmaji is the only other actor with a noteworthy role. The film has a fabulous production design and frames. Ghibran's work is okay.
Bottom line: "Amigos" has an interesting premise of doppelgangers meeting up, but the narrative falls short. The screenplay is flat.
Rating: 2.5/5
By Jalapathy Gudelli
Film: Amigos
Cast: Nandamuri Kalyan Ram, Ashika Ranganath, Brahmaji, Saptagiri, and others
Music: Ghibran
DOP: S. Soundar Rajan
Editor: Tammiraju
Production Designer: Avinash Kolla
Producers: Naveen Yerneni and Y Ravi Shankar
Written and Directed by: Rajendra Reddy
Release Date: Feb 10, 2023