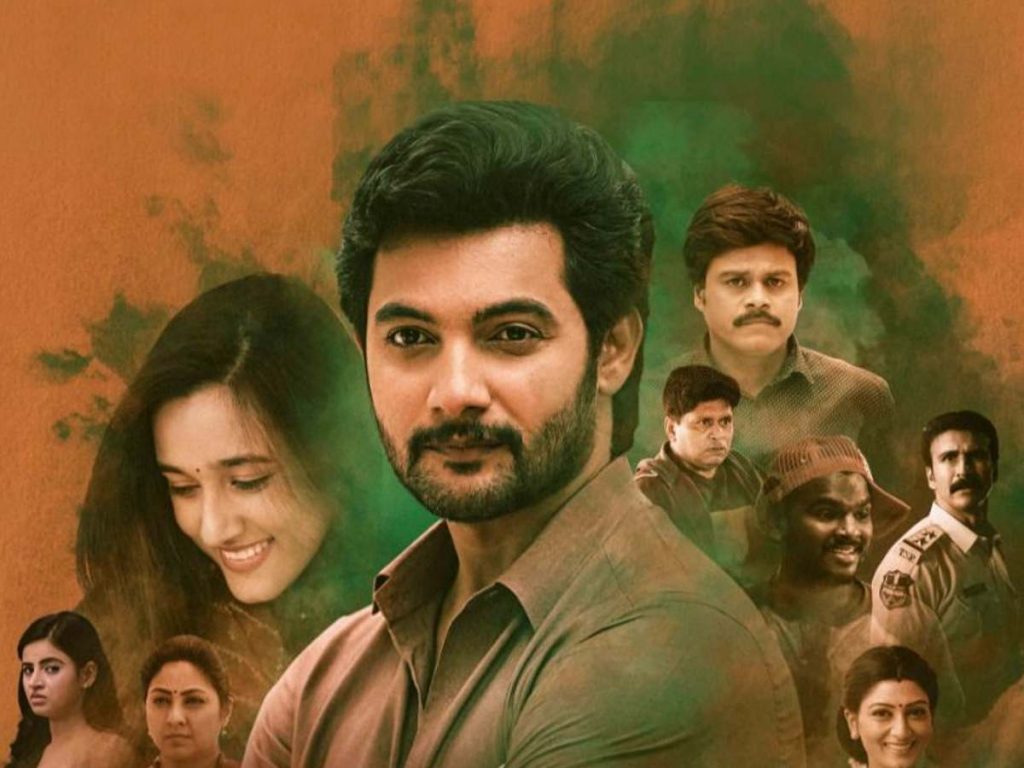 What's it about?
Abhay (Aadi) has had a phobia since his childhood. He gets suicidal tendencies if he is left alone for just a few minutes. So, his mother (Rohini) never leaves him alone. Such a guy falls in love with a girl Vaishali (Nuveksha). He also fears to tell her about his phobia as she may not understand him. What problems he faces with Vaishali is the main plot.
Analysis
At one time in Telugu cinema, stories with a protagonist having a phobia were a regular feature. The trend has gone down lately. Aadi Saikumar 'Atithi Devo Bhava' follows a similar theme. The protagonist in 'Atithi Devo Bhava' is named Abhay, one who doesn't fear. But he has Monophobia, the fear of being alone.
The single line thread of a protagonist who fears being alone is not a thriller or horror drama, but a romantic story. How this phobia creates misunderstanding between the hero and his girlfriend is the basis for the conflict. Such a storyline needed an imaginative narrative and a gripping screenplay.
Director Polimera Nageshwar and his writing team have tested our patience with inane scenes, dragging narration, prolonged comedy sequences that don't evoke laughs, and boring love tracks.
The film begins on a dull note with a voice-over of a hero narrating this problem of monophobia. Twenty minutes later, we get to know his issue, and then his love track occupies the rest of the first half. By the interval, he lands in a situation where he has to spend an entire night without his mother, which leads to many problems.
I doubt anyone can stay awake watching those outdated comedies and illogical sequences in the second half. A 20-minute comedy sequence involving a thief, Aadi and Saptagiri before the interval, and Saptagiri's drunk and drive episode in the second half certainly induce a headache.
Many scenes prove that the writers have not put their brains on how to hold our attention for two hours.
Coming to performances, Aadi Sai Kumar has put in routine effort. Newcomer Nuveksha neither does have a meaningful role nor has talent. Saptagri's loud comedy fails to generate laughs. Rohini appears in a regular mom role.
Among the technicians, Sekhar Chandra scores better with his songs. Cinematography is okay.
Bottom-line: 'Athithi Devo Bhava' is another Aadi Saikumar starrer that tests our patience and is a sleep-inducing drama.

By: Jalapathy Gudelli
Rating: 1/5
Film: Atithi Devo Bhava
Cast: Aadi Sai Kumar, Nuveksha, Saptagiri, and Rohini
Music: Sekhar Chandra
Cinematography: Amarnath Bommireddy
Editor: Karthika Srinivasa
Producers: Rajababu Miryala, Ashok Reddy Miryala
Directed by: Polimera Nageshwar
Release Date: January 7, 2022