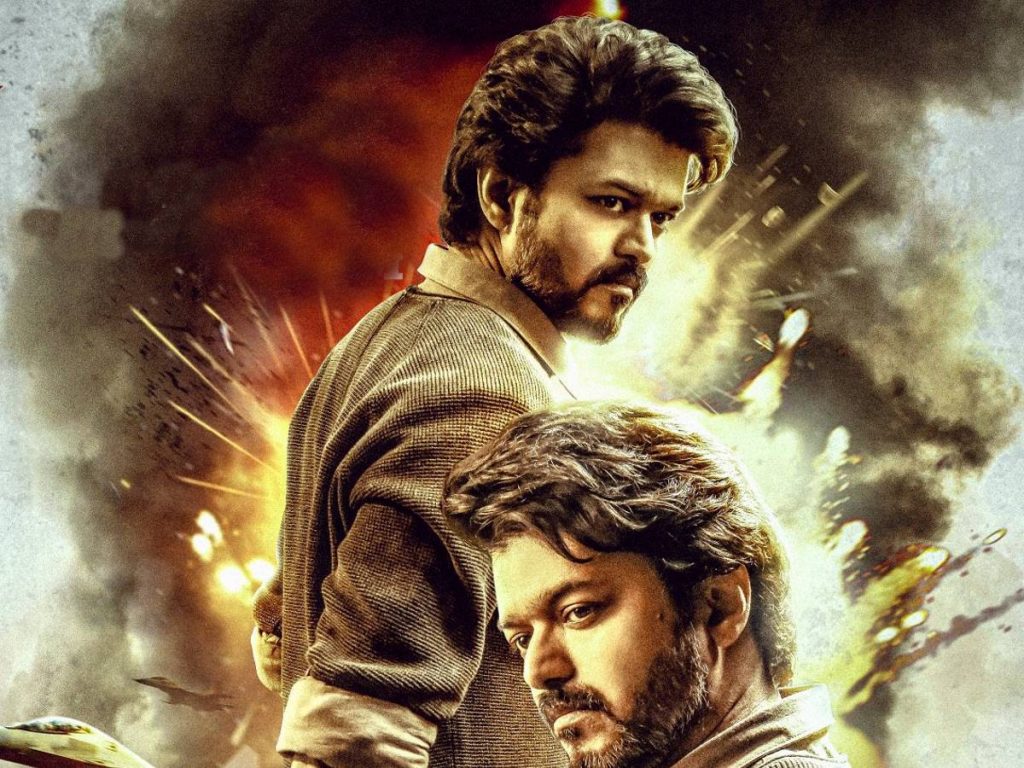 What's it about?
Along with his girlfriend Preethi (Pooja Hegde), RAW agent Veera Raghava (Vijay) goes to a mall in Chennai and finds that the mall is taken over by terrorists. No communication system works inside the mall. But the government deploys an Israeli technology to contact Veera Raghava to take up the rescue mission. How Veera Raghava handles it and what personal connection does he have with the whole mission?
Analysis
When I watched the trailer of 'Beast', the impression I got was director Nelson Dileep Kumar might have been inspired by the international super hit web drama 'Money Heist'. It also reminded me of the Hollywood action drama, Die Hard. After watching the film, I get that he has taken just the backdrop of the story from those movies and has tried adding certain elements from another Hollywood thriller, Inside Man. Unlike them, 'Beast' lacks the rousing moments. The setting alone is enough to weave a riveting thriller.
Music director Anirudh infuses the track "Leaner…Meaner… Stronger" in the background whenever Vijay does action stunts. Had director Nelson listened to this song attentively and made the story stronger, runtime leaner, and the villain meaner, the effect would have been better.
The plotline is flimsy. The hero is too strong and he completes any mission without any hurdles, but the villain is weak. So, the thought never comes to mind that the hero would not succeed in his mission, thereby, the element of suspense goes missing.
I have not seen Nelson's previous movies, but I liked the way he set the film in the first act. The initial setup is quite interesting. The laughs generated by VTV Ganesh show that Nelson has a different method in comedy. But he has relied more on Vijay's star power, and the other actors, forgetting about writing better situations in the rescue mission, which looks unidimensional.
The film also suffers from logic. Two gangsters shielding Vijay while he fires the machine gun look like a child's game than a serious action drama. There is a scene in which Vijay is tied to a chair, and cuts the ropes with a broken eyeglass. Such a non-serious approach in the final moments has made the film look ridiculous.
Vijay has looked quite stylish as a RAW agent. His screen presence and charismatic looks hold our attention even in dull moments. Pooja Hegde appears in the "Habibu" song and a couple of other moments. She gets the inconsequential character. Selva Raghavan as the government's negotiator is good.
Among the technicians, Anirudh's music and Manoj's camerawork stand out.
Bottom-line: Vijay starrer 'Beast' is a hostage thriller with the shades of 'Money Heist' and 'Inside Man' but the writing is too shallow. The latter half of the movie looks ridiculous and does not provide any redeeming points. Despite a couple of jokes, the film doesn't provide entertainment at all.
Rating: 2/5
By Jalapathy Gudelli
Film: Beast
Cast: Vijay, Pooja Hegde, Selva Raghavan, Shine Tom Chacko and others
Music: Anirudh Ravichander
DoP: Manoj Paramahamsa
Editor: R Nirmal
Producers: Kalanithi Maran
Written and Directed by: Nelson
Release Date: April 13, 2022