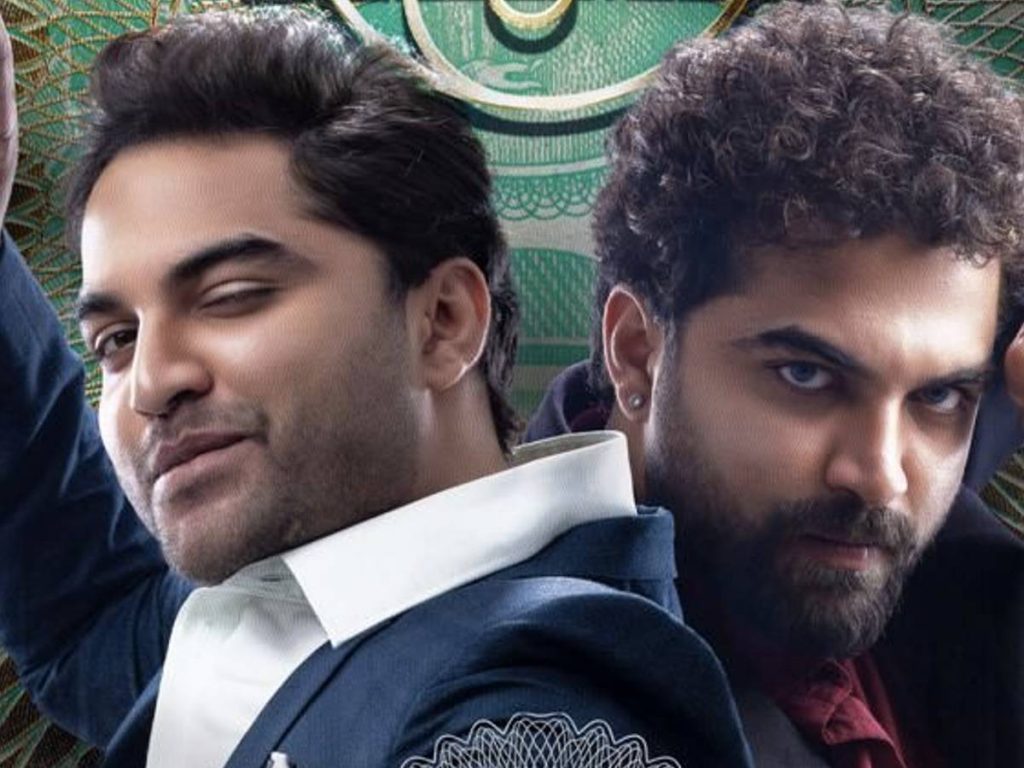 What's it about!
Krishna Das (Vishwaksen) works as a waiter at a five-star hotel in Hyderabad, but he has bigger ambitions for his life. There is a constant struggle for survival for him and his pals. Krishna Das and his friends decide to try out the eatery where they usually work as patrons rather than staff.
In the restuarant, he encounters the stunning Keerthy (Nivetha Pethuraj), who takes him for a wealthy businessman. Because of this, she starts dating him.
Conversely, Sanjay Rudra (Vishwaksen), a doppelganger of Das, heads a pharmaceutical company that announces the discovery of a cure for cancer. Due to a series of events, Das needs to be posed as Sanjay. What happens then?
Analysis
In the beginning, "Das Ka Dhamki" resembles the French film "Hors de prix," also known as "Priceless." (2006). There's a moment where we start to wonder if the film is being ripped off directly, but eventually "Dhamki" diverges from the French drama and aims to be its own thing by adding a bunch of new twists.
If Vishwak Sen had continued down the path established in the beginning of the film, "Dhamki" might have been watchable.
The film's first half, featuring hilarious lines from Hyper Aadhi and a hot romance between Vishwak Sen and Nivetha Pethuraj, is much more entertaining than the second half, which is full of twists that are unconvincing.
As soon as a wealthy person dies or runs into trouble, a street-smart double takes his place. In Telugu movies, this plot device has been used countless times. But in "Das Ka Dhamki," the writers attempt to subvert this cliché with some new ideas and ultimately fail. Audiences are left feeling confused and bored rather than energized by the plot's twists.
It would appear that the story's writer, Bejawada Prasanna Kumar, and its director, Vishwak Sen, were both perplexed as to how to bring things to a close. The film's already poor ending is made even worse by the unnecessary setup for the sequel.
Vishwak Sen and Nivetha Pethuraj's chemistry in the film's first act, as well as two songs, are some of the film's highlights. Vishwak Sen shines in the role of a waiter. Nivetha Pethuraj plays the part of a typical Telugu heroine and serves as a treat for the eyes. The screen is splashed with vibrant colors during "Almost Padipoya Pilla" and another song.
Bottom-line: "Das Ka Dhamki" starts off well with some funny moments and palpable chemistry between the leads, but the film quickly derails in the second half due to an excess of plot twists and sloppy writing.
Rating: 2.5/5
By Jalapathy Gudelli
Film: Das Ka Dhamki
Cast: Vishwaksen, Nivetha Pethuraj, Akshara Goud, Rao Ramesh, Ajay, Hyper Aadi, Mahesh Anchata, and others
Story: Prasanna Kumar Bezawada
Music: Leon James
Cinematography: Dinesh K Babu
Editor: Anwar Ali
Art: A. Ramanjaneyulu
Producer: Karate Raju
Screenplay, Dialogues and Direction: Vishwaksen
Release Date: Mar 22, 2023