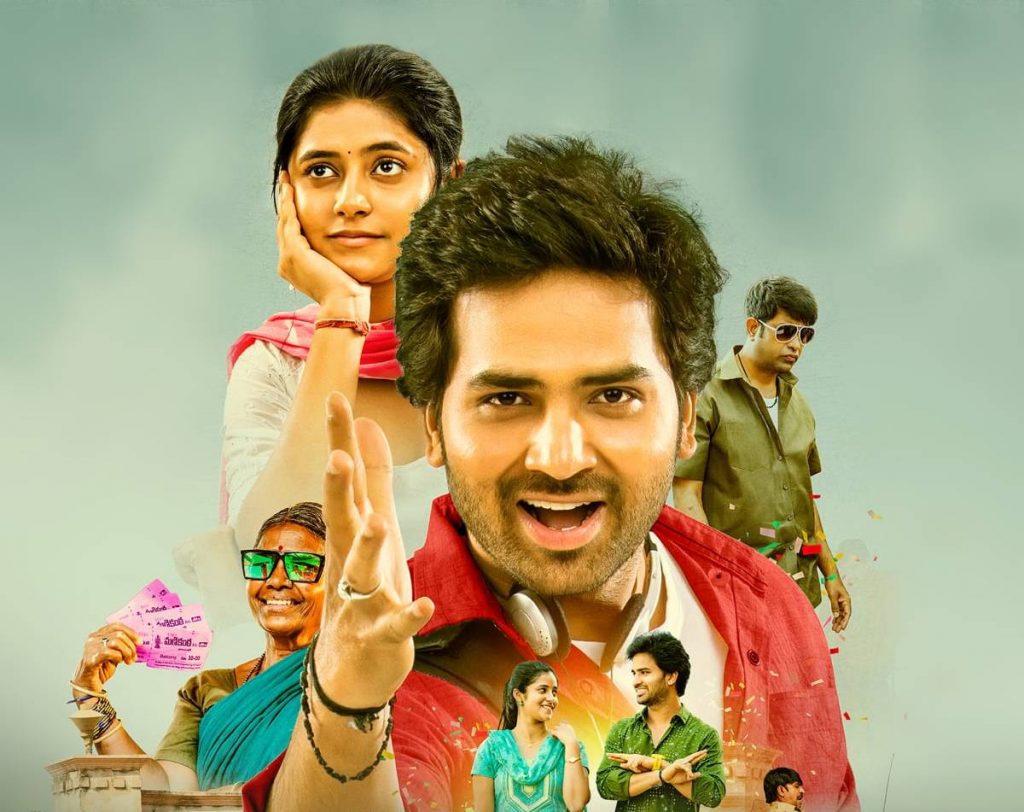 What's it about?
His classmate Laya (Sanchita Basu) promises Seenu (Srikanth Reddy) to watch a movie along with him in the theater if he succeeds in bringing tickets for Pawan Kalyan's 'Kushi' on the first day of the first show. To save his face and also win her heart, Seenu does all sorts of tricks and things to get tickets for "Kushi".
Analysis
Director Anudeep shot to fame with "Jathi Ratnalu" last year, and "First Day First Show" is made under his guidance. The story (whatever there is of it) of "First Day First Show" is written by Anudeep KV but we don't see any sparkle of talent in this effort.
The deftness needed for the slapstick comedy goes missing. Over the top, acting is an irritating factor. The verbal comedy is a misfire.
Recreation of the early 2000's situation at the theaters on the first day and fan culture in a small town needs to be appreciated. Barring one or two such moments, we only get to see hackneyed and corny situations. The new directors have failed completely in handling this comedy drama.
Is the film worth anything? In two hours, we see plenty of examples of lousy writing and lame jokes. The comedy sequences irritate as they become repetitive and nothing adds up in the film.
Neither lead actor Srikanth Reddy nor Sanchita hold our attention. Vennela Kishore generates a couple of laughs. Of the songs composed by Radhan, "Nee Navve" is worth noting.
Bottom line: 'First Day First Show' begins bland and stays bland with no logic and rhyme. You cannot sit through it after the interval.
Rating: 1/5
Film: First Day First Show
Cast: Srikanth Reddy, Sanchita Basu, Tanikella Bharani, Vennela Kishore, Srinivas Reddy, and others
Story: Anudeep KV
Music: Radhan
Cinematography: Prasanth Ankireddy
Producers: Srija Edida , Sriram Edida
Directors: Vamshidhar Goud and Lakshminarayana Puttamchetty
Release Date: Sep 02, 2022