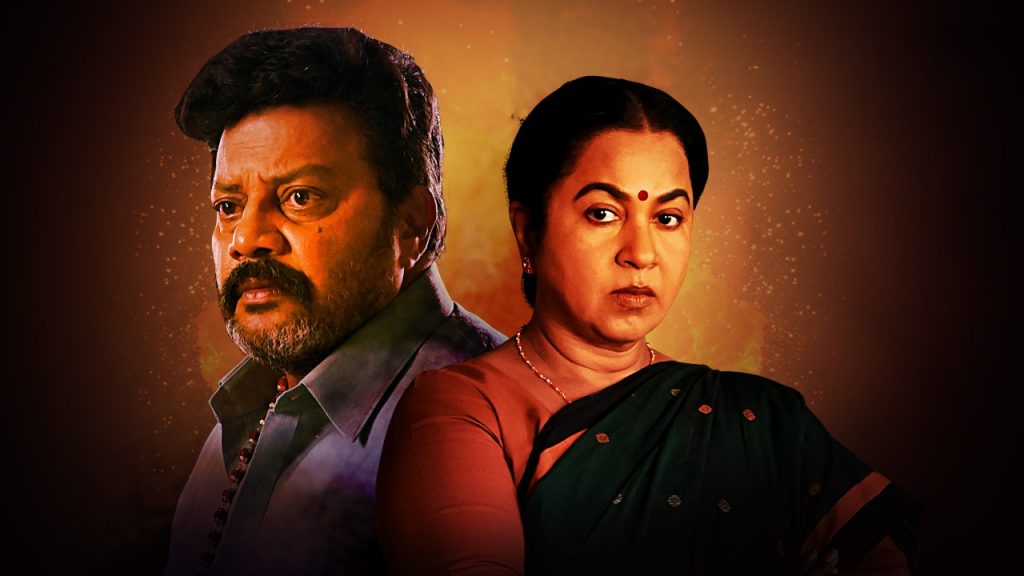 'Gaalivaana' is a new web series that premiered on Zee5 Telugu. Let's find out more about the drama…
Story:
Newlywed couple Ajay (Charith) and Geetha (Nikitha Shree) is killed. In the aftermath of the tragedy, the two families of Ajay and Geetha, headed by Saraswathi (Radhika Sarath Kumar) and Komarraju (Sarath Kumaru), face a dilemma. The murderer of their children arrives on their doorstep one stormy night. He is breathing for life. Will they show mercy? Or get their revenge?
Analysis
The story of 'Gaalivaana' is solid. The web drama is an official remake of the BBC production 'One of Us'. Besides having a strong story, the gripping thriller has well-written main characters and the actors suited for them. With two renowned and experienced actors Radhika Sarath Kumar and Saikumar leading the show, it commands our attention all the while.
The initial episodes are gripping. It opens a moral dilemma at the very beginning of the story and builds on it. But it also suffers from some unnecessary characters, and characters that are written poorly (for example Nandini Rai's).
Overall, it does justice to the original drama. The first two episodes stand out.
Performances
The performances of veteran actors Radhika Sarath Kumar and Sai Kumar are first-rate. They are the reason why the drama holds in the crucial moments. The younger cast ably supported them. Director Saran Koppishetty does a neat job.
Final Take:
'Gaalivaana' has an interesting plot. The performances are equally good. However, as the series moves on, the grip goes down. On the whole, it is a decent thriller for home viewing.
Web Series: Gaalivaana
Streaming on: ZEE5Telugu
Starring: Radhika Sarathkumar, Sai Kumar, Chandini Chowdhary, Charith, Nikitha Shree
Producers: Sameer Gogate and Sharrath Marar
Director: Sharan Koppisetty