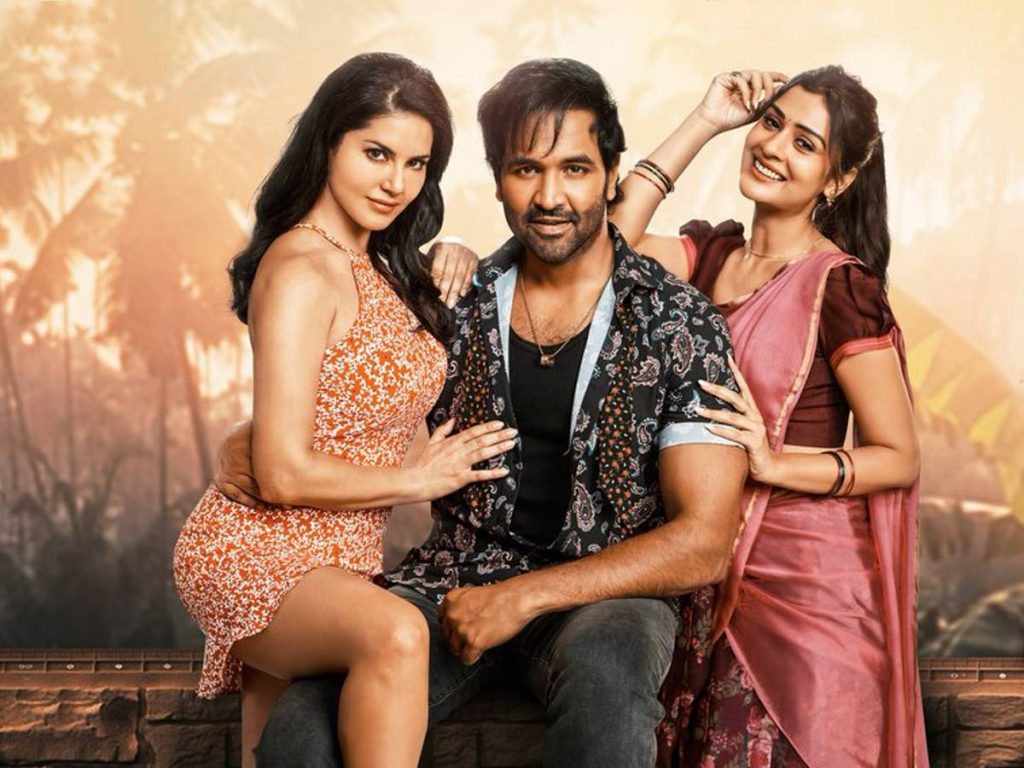 What's it about?
Gali Nageswara Rao aka Ginna (Manchu Vishnu) , who is struggling with finances and his tent house business, hopes that his luck will turn after his childhood friend Renuka (Sunny Leone) arrives in his village. She returns from the United States after a long absence.
Renuka is the good-hearted and innocent mute rich girl to the outside world. But she has a dark secret. Ginna's hopes are dashed when he discovers her true identity.
Analysis
Kona Venkat has developed his own formula for writing horror comedy scripts. An example is 'Geetanjali,' starring Anjali and Srinivas Reddy. Kona Venkat and Manchu Vishnu, who were both going through a rough patch in their careers, teamed up and used the 'G' factor. They created 'Ginna' by slightly altering the formula of 'Geetanjali.' G and G!
These two films follow the same template. While the previous film featured a ghost, this one features a woman dealing with a psychological problem. The comedy is the same: tired and dated. The plot is devoid of any originality.
Aside from a few amusing moments, the film's plot is out of date.
Manchu Vishnu has performed neatly. He always appears more at ease in these types of roles than in action dramas. Sunny Leone receives the highest marks of all the actors because she plays her role convincingly. Payal Rajput plays the hero's love interest, a typical village belle. Vennela Kishore and Chammak Chandra appear in their usual comedy stints.
Among the technical aspects of the film, Chota K Naidu's cinematography stands out. Suryaa, the new director, lacks narrative skills.
Bottom line: Despite attempting to replicate the formula of horror comedy 'Geetanjali,' 'Ginna' is more clichéd and dated than the 2014 film. Sunny Leon's part is okay.
Rating: 2/5
Film: Ginna
Cast: Vishnu Manchu, Sunny Leone, Payal Rajput, Chammak Chandra, Naresh, Vennela Kishore
Story: Kona Venkat
Music: Anup Rubens
Cinematography: Chota K Naidu
Editor: Chota K Prasad
Producer: Vishnu Manchu
Directed by: Suryaah
Release Date: October 21, 2022