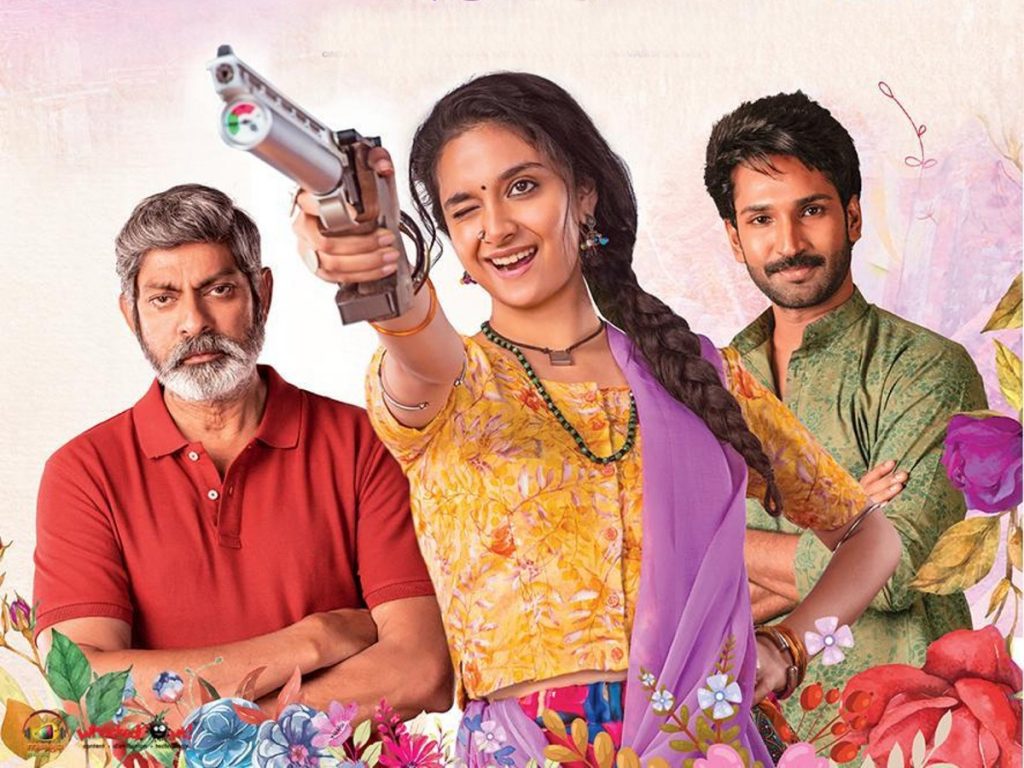 Two decades after his debut 'Hyderabad Blues', an English-language indie drama, critically acclaimed director Nagesh Kukunoor has made a film in Telugu. It's a homecoming for this Hyderabadi. But 'Good Luck Sakhi', his maiden Telugu film, doesn't have a single slice of his brilliant filmmaking or screenwriting skills. It is a lackadaisical effort from the word go.
Kukunoor wove sports dramas like 'Iqbal' brilliantly. But this supposedly sports drama lacks a plot to speak of, or a strong 'heroine' and conflict. Nor does it have an engaging narrative or entertaining episodes.
After watching this boring drama for one hour in the first half, I thought he would turn the tables after the interval. He might be preparing us for the real drama in the third act, I reassured myself. The second half turned out to be even blander.
To put it simply, "Good Luck Sakhi" is a clueless film.
Surprising to see a brilliant director like Nagesh Kukunoor has written such a sloppy script.
The film is all about a lambadi girl Sakhi (Keerthy Suresh) winning the shooting championship with the help of a coach (Jagapathi Babu). She is from Telangana but settled in Rayalaseema. She is good at playing golis (glass playing balls) but her childhood buddy Raju (Aadi Pinishetty) thinks she doesn't have luck. As the coach trains her to be a shooter, she also gets infatuated with him confusing it to be love. I am sure you would guess how this predictable story ends.
We can only feel sorry for actors like Keerthy Suresh. She does 'play' her part well, despite having clueless characterization. Jagapathi Babu fits the bill. Aadi Pinishetty as a stage actor has tried hard to put up a convincing act.
Bottom line: 'Good Luck Sakhi' is so bad. A lousy and lackadaisical effort!
By: Jalapathy Gudelli
Rating: 1.5/5
Films: Good Luck Sakhi
Cast: Keerthy Suresh, Aadhi Pinishetty, Jagapathi Babu, and others.
Music: Devi Sri Prasad
Cinematography: Chirantan Das
Producer: Sudheer Chandra Padiri
Written and directed by: Nagesh Kukunoor
Release Date: January 28, 2022