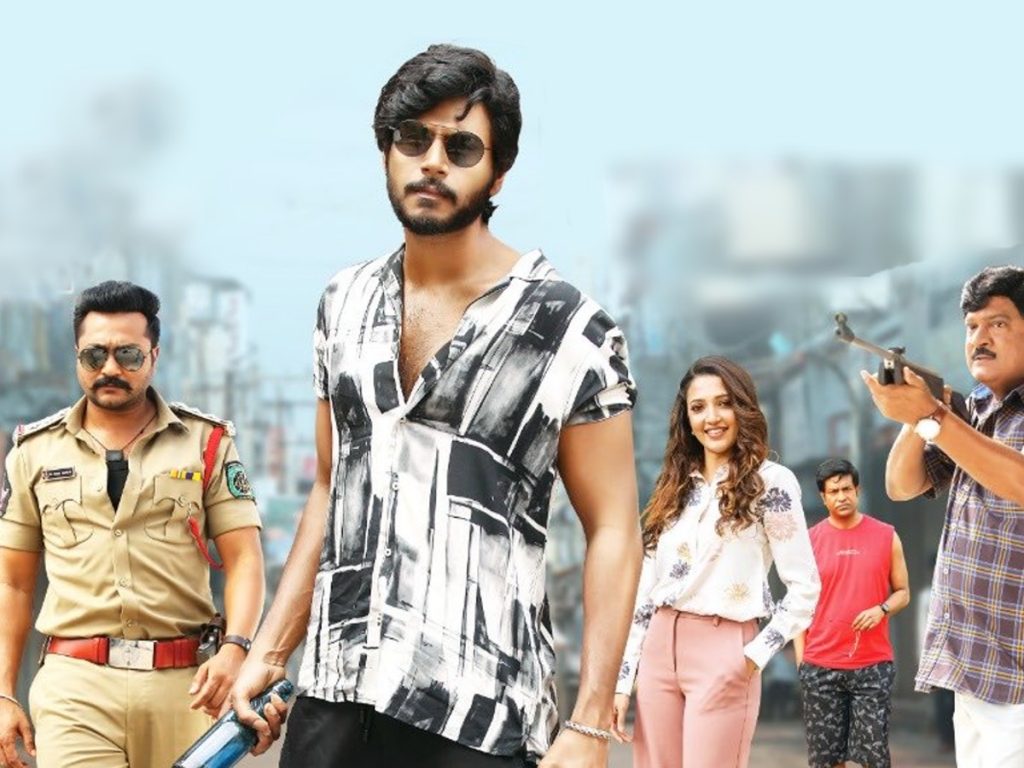 What's it about!
Simhachalam brings up his grandson Vasu (Sundeep Kishan). Vasu doesn't like to be rowdy but becomes on the insistence of his grandfather as it is their family's profession. One day, he meets a beautiful software professional Sahitya (Neha Shetty), and falls in love with her. She agrees to reciprocate if he saves her family as they are in deep trouble. A notorious don 'Bhairagi' grabs all the vacant lands in Vizag and registers a plot belonging to Sahitya's father as well.
To solve the problem, Vasu, Sahitya, and her father Venkat Rao hatch a plan to kidnap Bhairagi, which lands them in a murder case.
Analysis
Director G Nageshwara Reddy is known for a certain style of comedies, which have worked well in the past. He has created a template of his own for masala entertainers. 'Gully Rowdy' follows the same. He narrates the backstory of Sundeep Kishan's character in a funny way. That the hero has a 'family tradition of becoming rowdy' to keep alive. Hero's predicament to the problem that heroine is facing is linked humorously.
While the film runs with old-school situations, it also brings out comedy well in the pre-interval sequences and with Vennela Kishore in the second half. Rajendra Prasad and their family's drama is a better part of this commercial potboiler. Nageshwara Reddy follows the formulaic approach for the most part. However, Sundeep Kishan and Rajendra Prasad save the film.
But the second half hampers the mood. The climax portions and Shakalaka Shankar's thread are a drawback. Many scenes remind us of 1990s movies. Has cliched and predictable situations.
Coming to performances, it is Sundeep Kishan's show all the way. He has tried to play to the gallery. He has done certain moments that may work with mass audiences. Rajendra Prasad is hilarious. Neha Shetty, Bobby Simha, and Vennela Kishore are okay.
The film also boasts a catchy song – "Puttena Prema Padagottene Prema…", Ram Miriyala's composition. The song is also shot beautifully. But other technical components don't have much to talk about.
Bottom line: 'Gully Rowdy' is an old-school entertainer with a tried and tested approach. It is aimed at mass audiences. Sundeep Kishan shines in a mass role.
Rating: 2.5/5
Film: Gully Rowdy
Cast: Sundeep Kishan, Neha Shetty, Bobby Simha, Rajendra Prasad 
Music: Ram Miriyala, Sai Kartheek
Producers: MVV Satyanarayana, Kona Venkat
Written and direction: G Nageshwara Reddy
Release Date: Sep 17, 2021