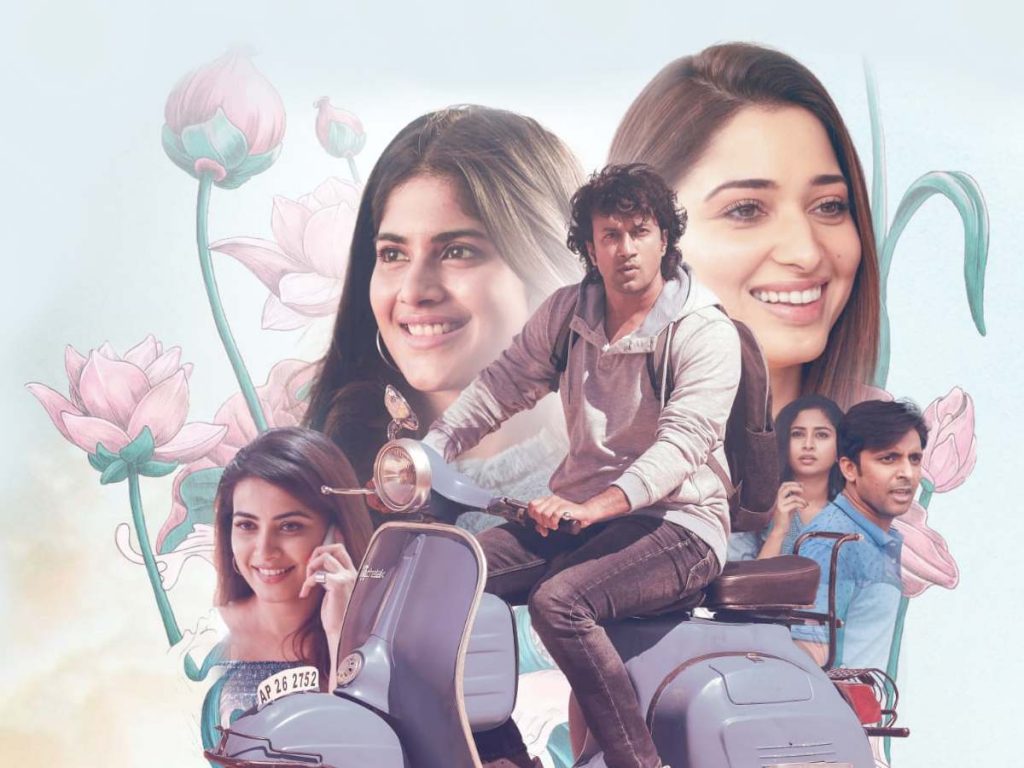 What's about?
Satya Dev (Satya Dev) recounts three romantic incidents that occurred in his life to Divya (Megha Aakash), whom he met on a trip to Mangalore from Bengaluru. His first love occurred, predictably, at his school. His second love story with Amrutha (Kavya Shetty) started in college and lasted until a few months ago.
Amrutha, a wealthy girl, loves him but is concerned about his financial situation, and they eventually part ways. On the advice of his friends, he begins dating his colleague Nidhi (Tamannah) and soon marries her.
Is his third relationship going well or is he encountering new difficulties? Why is he travelling to Mangalore alone?
Analysis
A remake of the Kannada romantic drama "Love Mocktail" (2020),"Gurthunda Seethakalam" follows in the footsteps of "Naa Autograph," "Premam," "Jaanu," and others. It is a film about multiple love episodes in the protagonist's life that attempts to evoke nostalgia. The novelty factor is lacking.
Fortunately, "Gurthunda Seethakalam" avoids clichéd moments by not focusing too much on school love and college life. The story is divided into two parts: Satya Dev's romance with Kavya Shetty and Satya Dev's life with Tamannaah. The former is completely uninteresting, and the actors have no chemistry with one another. Only the sequence involving SMS jokes is entertaining. However, their love story quickly devolves into a clash of social classes and loses steam.
The latter portions – Satya Dev and Tamannaah – are fairly interesting, but they are heavy on sentiment.
None of the three love stories are particularly compelling. It's hard to understand why the film was a box office success in Kannada in the first place.
Music is essential in Indian love stories. Songs should be catchy and get your feet tapping. The songs of Kaala Bhairava lack this quality. Neither the story nor the technical aspects of the film make it worthwhile to watch.
Satya Dev shines in the emotional scenes. He's not a good fit for the younger Dev. Going bald in one sequence may have pushed Tamannaah to take on this role. In this role, she is convincing. Priyadarshi, Satya Dev's friend, makes his presence felt. Writer Lakshmi Bhupala leaves his mark in couple of scenes. However, given the plot, the title of the film makes little sense.
Bottom line: 'Gurthunda Seethakalam,' a remake of a Kannada film, lacks any worthwhile moments. It's easily forgotten.