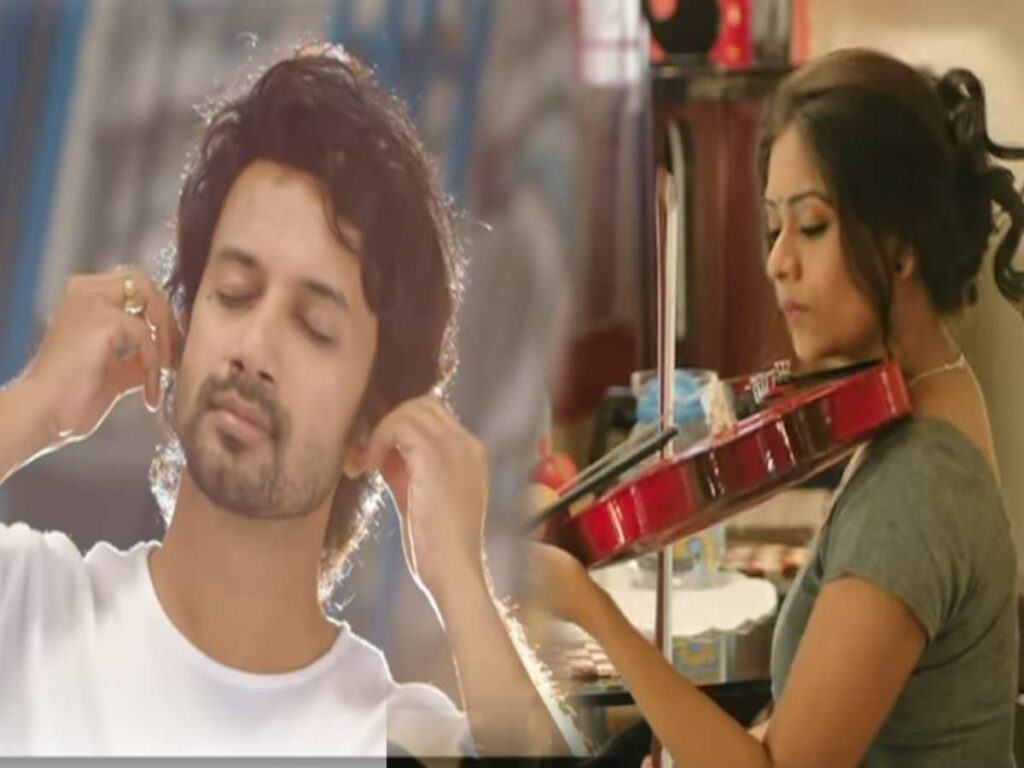 What's it about?
Sadhanand (Satyadev) is allergic to noise. His ambition is to invent an engine that doesn't make noise. Sireesha (Priya Lal) comes to Hyderabad from Annavaram to pursue her master's in music and shares a flat that is partitioned with Sadhanand's.
In one strange incident, they get to know each other through the wall, and make a conversation daily, each being on the other side of the wall. Days pass, and they open up to each other, all the while not meeting at all.
The day he wants to propose to her, he comes to know that she has made a promise to her father. What is that? How do they break the wall literally and physically?
Analysis
'Guvva Gorinka' is a love story of a guy with misophonia (allergy to certain sounds) and an audiophile girl. Opposites attract is the basic rule for any love story. The writer-director Mohan Bammidi must have thought this tale between two contrasting persons might make a good rom-com. But what this debutant director has forgotten is telling it with dexterity.
Without hesitation, I can say 'Guvva Gorinka' is easily one of the boring movies released in 2020. The very introduction scene with an uninteresting voiceover puts off the mood. In hindsight, the beginning looks better than the later proceedings.
From start to the finish, it is a bore-fest, forces you to press the stop button.
This is a classic example that OTT companies like Amazon, Netflix, and Aha are acquiring the rights of movies with poor judging skills of the content. The outdated storyline is not the only problem with 'Guvva Gorinka'. The amateurish direction is the main issue.
The less said about the performances the better. Even talented and generally bankable actor Satyadev is clueless in the film.
Bottom-line: 'Guvva Gorinka' is the silliest love story with a dated script and inept direction.
By: Jalapathy Gudelli
Rating: 0.5/5
Film: Guvva Gorinka
Cast: Satyadev, Priya Lal, Priyadarshi, Rahul Ramakrishna
Director: Mohan Bammidi
OTT: Amazon Prime
Release Date: December 17, 2020