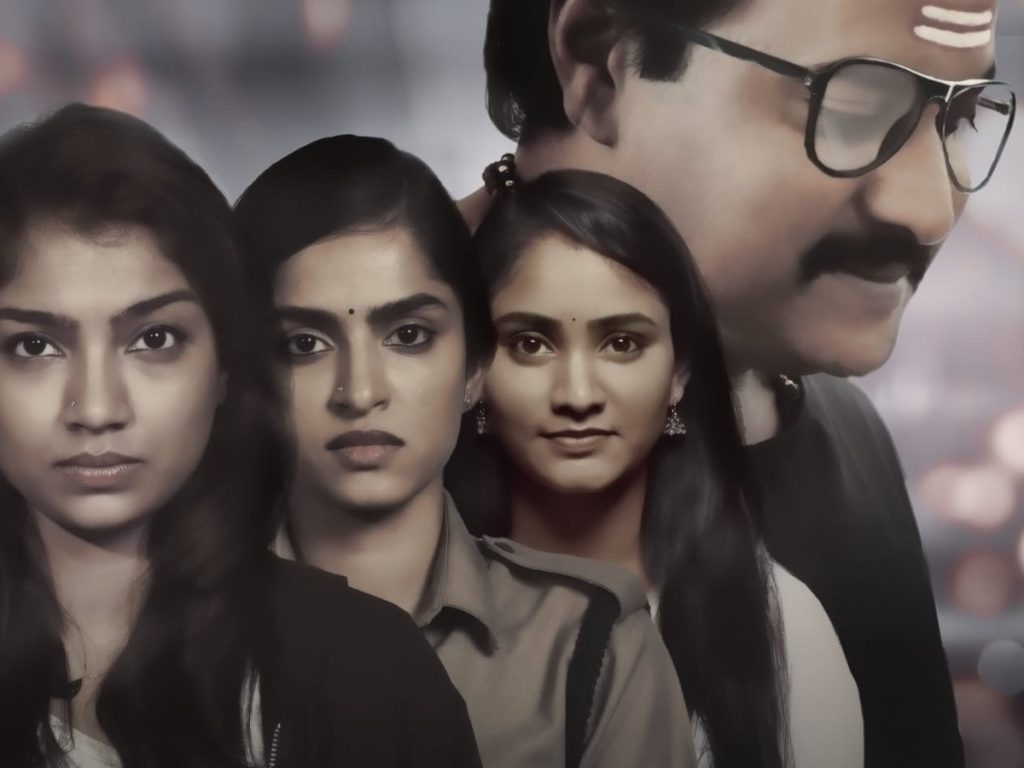 "Heads & Tales", currently streaming on ZEE5 Telugu, is about women finding their inner strength.
Anisha (Sri Vidya) is a small-time actress who wants to do bold roles to prove her mettle. But her crazy fiance is against it and threatens to kill her. Left with no choice, Anisha approaches the cops, and a lady constable named Alivelu Manga (Divya Sripada) is assigned to protect her.
On the other hand, Alivelu Manga is also going through similar issues in life. Then there is another girl named Shruti (Chandni Rao) whose life is also linked to these two other women. How their fates are intertwined and how they fight their issues is the core of the story.
"Heads & Tales", created by 'Color Photo' fame Sandeep Raj and directed by Sai Krishna Enreddy, has parallel stories running, and each of them has women as the protagonist. The setting of the individual stories is interesting. But from there, the film goes downhill since nothing much happens. The proceedings are plain. No major twists and turns happen.
Sunil is showcased as Almighty, and he narrates the story. This part is handled well.
The stories played by two actors Sri Vidya and Divya Sripada occupy the main part of the film though it is about three women. The bonding between these women looks a bit forced. The track of another girl named Shruthi is the least appealing part. The actors have done their roles neatly.
The camera work and Mani Sharma's background score are competent enough.
Bottom-line: The premise of 'Heads & Tales' is interesting. But it has not effectively been translated onto the screen. Except for some portions, it is pretty plain.
Film: Heads & Tales
Streaming on: ZEE5 Telugu
Cast: Divya Sreepada, Chandni Rao, Sri Vidya, Sunil
Directed by: Sai Krishna Enreddy
Release Date: October 22, 2021