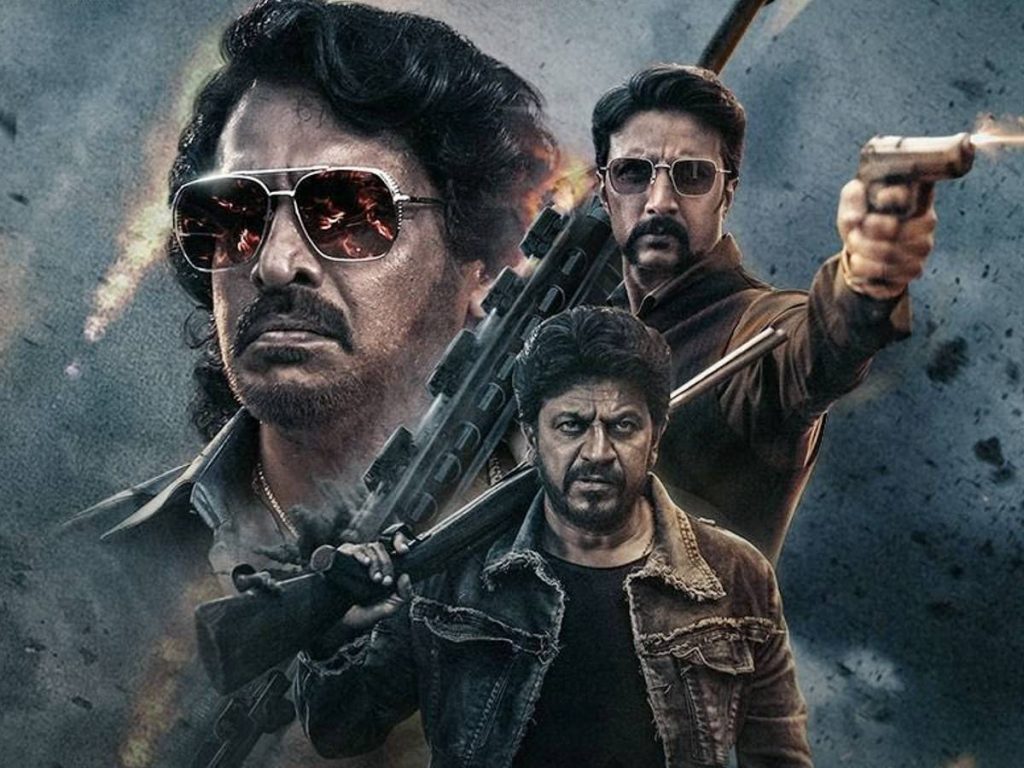 "Kabzaa," the Telugu dubbed version of the Kannada film of the same name, is loud and mess. To cash in on the "KGF" movie craze, writer-director R Chandru followed a copy-paste template, but the results are a disappointment. In fact, it's a senseless.
Following in the footsteps of "KGF," the film begins with a police officer (Kiccha Sudeep) telling the rowdy sheeters the story of a great gangster named Arka. After his brother's murder, Arkeshwara also known as Arka (Upendra), a pilot in the Indian Airforce, becomes a don of the Amarapura region in the 1970s. He avenges his brother's death by killing Khaleed, the don. Soon, Arka gains invincibility. His father-in-law Bahadur (Murali Sharma), on the other hand, forces the central government to send a police force to finish off Arka. Bahadur, whose ancestors were kings, develops a dislike for Arka as he marries his daughter Madhumati.
This is the basic plot, but what we see is a marathon of beheading scenes, killings, slow-motion shots, fights, a voiceover that elaborates on Arka's history, and so on. Every scene seems straight out of "KGF". The film is set in the 1970s in Amarapura, a place with no trees and only coal mine ash, smoke, and dust, as well as vast barren land.
Aside from the dark tone and dusty smokes on the screen, the sound is loud and the background score is so loud that it threatens the eardrums. Rocky Bhai says in "KGF" that he dislikes violence but engages in it. Arka declares that he dislikes noise, but all we hear is loud noise.
And there's a part two to it!
None of the performances including Upendra are worth mentioning. Among the technicians, only cameraman shines.
Bottom-line: Kabzaa is a muddled rip-off of KGF. A loud and ludicrous movie.
Rating: 1.5/5
Film: Kabzaa (dub)
Cast: Upendra, Shriya, Shiva Rajkumar, Kichha Sudeep, Nawab Shah, Murali Sharma and others
Music: Ravi Basrur
DOP: A.J. Shetty
Editor: Mahesh S Reddy
Written and Directed by: R Chandru
Release Date: March 17, 2023