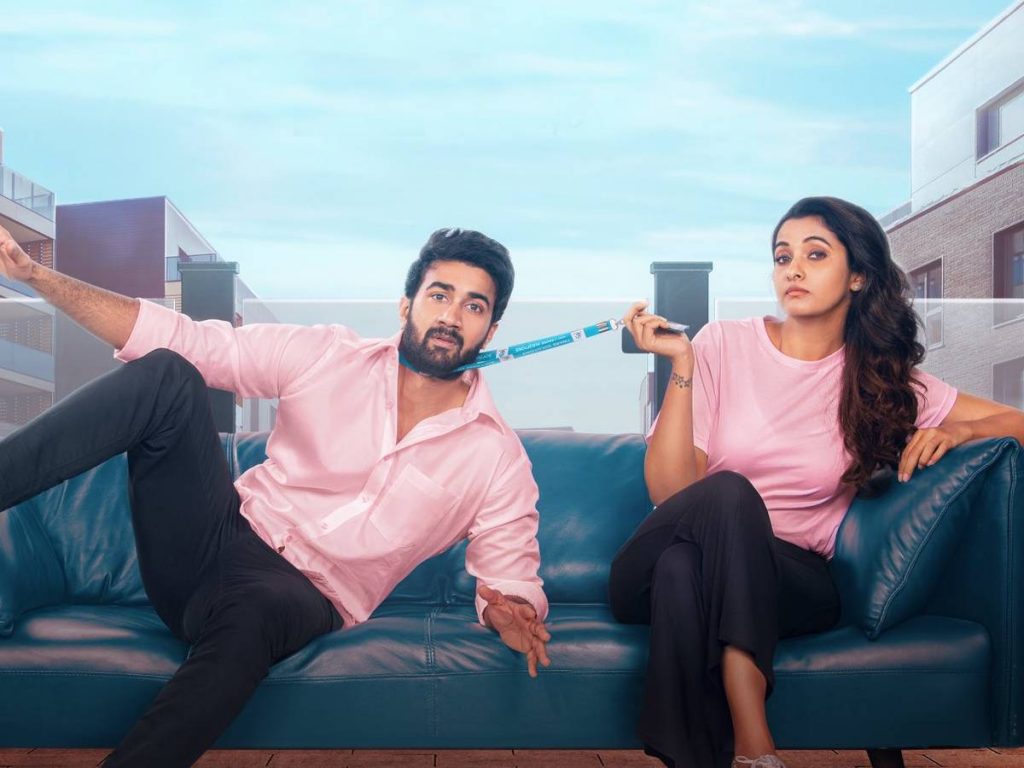 'Kalyanam Kamaneeyam' is a relationship drama starring Santosh Soban and Priya Bhavani Shankar. There aren't any shocking turns in the story of a newlywed couple struggling to navigate their relationships.The story is simple, and the characters are easy to identify with. Can a simple story really keep an audience engaged for two hours?
A young couple, Shiva (Santosh Soban) and Shruti (Priya Bhavani Shankar), tie the knot and set up house in a fancy new dig. He is currently looking for work, while she is a software developer. Until Shiva finds work, Shruti will pay for everything related to the house. Those around him envy him because he has a supportive spouse and understanding in-laws.
Shruti sets up a job interview for her husband when she learns that her company is looking to fill positions in testing. But her creepy manager Bhushan (Satyam Rajesh), who has eyes only for her, lies that her husband isn't qualified for work because he lacks the necessary skills. First of many problems in their relationship is precipitated by this. Will Shiva be able to find work? Will Shruti and Shiva make their lives Kamanaeeyam (colorful)?
"Kalayanam Kamanayaeem" tries to go on for two hours with a thin plot, but runs out of gas halfway through. Though the concept is sound, the characters and scenes are underdeveloped. This requires more sparkle. Even though it's only two hours long, the film seems bloated due to its reliance on stock situations and its lack of genuine conflict.
Santosh Soban does an excellent job in his role. His performance is believable. Priya Bhavani Shankar is impressive in her first Telugu film. Satyam Rajesh is okay as the lecherous boss.
The cinematography by Karthik Ghattamaneni is fine. Anil Kumar Aalla, the new director, should have spent more time on writing better scenes.
Bottom-line: The relationship drama 'Kalyanam Kamaneeyam,' which features characters that are easily relatable, but it is too simplistic and lacks glitz that needed for the romantic dramas.
Rating: 2.25/5
Film: Kalyanam Kamaneeyam
Cast: Santosh Soban, Priya Bhavani Shankar, Satyam Rajesh, Saptagiri and others
Music: Sravan Bharadwaj
Cinematography: Karthik Gattamneni
Editor: Satya G
Production designer: Raveendar
Produced by: UV Concepts
Director: Anil kumar Aalla
Release Date: Jan 14, 2023