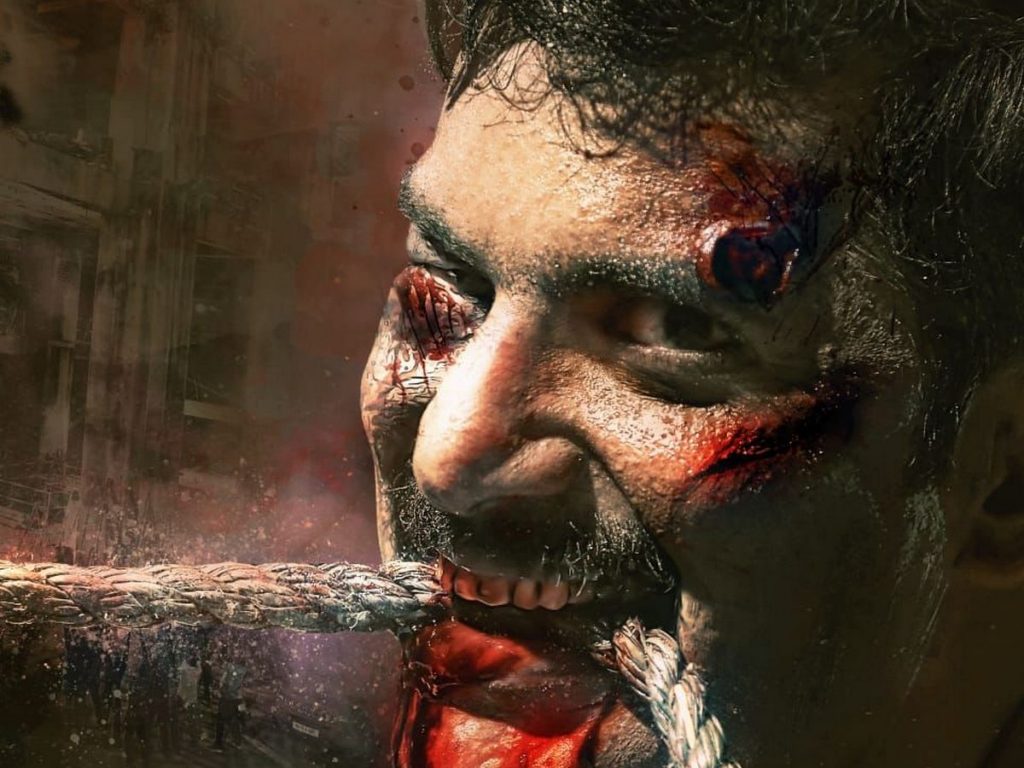 Story:
After being suspended for six months, Constable Murali Krishna (Vishal) is reinstated to duty with the assistance of DIG Kamal (Prabhu). Kamal asks Murali Krishna for a favour in return, asking him to brutally beat criminal Veera (Ramana) for degrading and harassing the police officer's daughter.
Murali Krishna follows Kamal's instructions.
To get even with Murali Krishna, Veera has set out on a mission. And Murali Krishna's family is in danger.
Analysis
The plot of "Laatti" is uncomplicated and to the point: a constable beats a criminal, and the criminal decides to exact his vengeance. There is a twist, though; the constable who beat the villain had his face covered, so the criminal has no idea what the officer looks like.
A story that is neither exceptional nor terrible. However, the film's director appears to be at a loss as to what should be included in the middle and end sections. The nearly 40-minute long climax sequence will test your patience. While the first hour or so of the film is tolerable, the last hour has us looking for the nearest exit.
Like Allu Arjun's "Sir Peru Cheyyandayya" performance in "DJ Duvvada Jagannadham," Vishal does a monologue action filled with sentiment sequence in the climactic fight, and it's too much for the audience to take in.
The attempts of the villain gang to discover the constable's true identity are the only interesting parts of this mediocre effort.
Vishal carries himself capably in his role. To a certain extent, he shines. As the antagonist Veera, Ramana fits in. Sunaiana does very little besides being Vishal's wife.
The movie's technical elements are merely satisfactory.
Bottom line: 'Laatti' is a typical cop drama with formulaic narration. Some episodes are fine, but others test one's patience.
Rating: 2/5
Film: Laatti
Cast: Vishal, Sunaina, Prabhu, Ramana, and others
Music: Yuvan Shankar Raja
DOP: Balasubramaniam
Producers: Ramana and Nandaa
Written and directed by: A Vinoth Kumar
Release Date: Dec 22, 2022